Relocating to a new country is a big step, and can feel overwhelming. There are many factors to consider, and often a new place can present challenges you hadn't even thought of.
The Bahamas has lots of offer to visitors and residents alike. Its thriving expat community speaks to how popular a destination it is for relocation.
In this guide, I'll take you through some of the key factors to consider and prepare for when moving to The Bahamas.
Where Is The Bahamas?
The Commonwealth of the Bahamas is an island chain located to the southwest of Miami, just north of Cuba, Haiti and the Dominican Republic.
The Bahamas is made up of 700 islands, most of which are uninhabited. The majority of its population — just under 400,000 people — live in the capital city of Nassau, on the island of New Providence. 
Traveling to The Bahamas from the US or Canada is easy. The islands boast 24 international airports, although most international traffic goes through Nassau International Airport and Grand Bahama Airport.
If you happen to live in the southern US, a flight to The Bahamas can take less time than your average commute, and the variety of airlines serving the island chain means prices are generally fairly competitive.
Citizenship and Residency
Canadian and US citizens visiting The Bahamas do not need special permission to enter the country, but to moving to The Bahamas from the US or Canada requires permission from local authorities. 
Upon arrival in the country, you'll need to:
Complete an Immigration Arrival card
Submit a criminal background check
Prove that you are financially stable
Depending on what your plans are for your life in The Bahamas, you will need to apply for work permits or one of the various residence options offered by the Bahamian government.
Residency
While The Bahamian government welcomes foreign visitors, residency requirements can be relatively strict. The easiest way to gain legal residency if you don't have Bahamian family is to buy a house, which entitles you to apply for a Home Owner's Card.
If homeownership is not a part of your plan for moving to The Bahamas, there are other options:
Permanent residency entitles you to nearly all the rights of a Bahamian citizen (short of voting), but the requirements are very strict, and it can take years to qualify for.
An annual residency permit is available for $100 and must be renewed each year that you continue to reside in The Bahamas.
Citizenship
Bahamian citizenship is not easy to obtain. The country does not recognize dual citizenships, so choosing this route means the renunciation of citizenship from your home country. Even once you've done that, there are strict limits on the application for citizenship.
To be eligible to apply for Bahamian citizenship, you must fit in one of the following categories:
Married to a Bahamian citizen
Born in The Bahamas
Born outside of the country to Bahamian parents
A legal resident of The Bahamas for at least ten years
Work Visas
Government policy in The Bahamas is to protect the jobs of Bahamian residents, so to acquire a work permit, you'll need to have skills that the average Bahamian does not. Employers in the country are legally required to seek local applicants before hiring foreign workers.
If you've found employment in The Bahamas, you'll need a permit to work. The price for these can range from $250 to $7,500, based on the level of qualification needed for the job.
To obtain a work visa, you'll need:
A completed application form
A letter from your prospective employer detailing the nature of your position
Proof the job was posted locally
Evidence of your credentials
Additional personal information
Bringing Pets
If you plan to bring your pet along when moving to The Bahamas, you'll need to apply to the Ministry of Agriculture, Trade and Industry for an import permit for your animal. Pets must:
Be at least six months old
Have valid health papers indicating immunization against common ailments
Have recent rabies vaccinations
Be accompanied by a veterinary health certificate from their home country
Be microchipped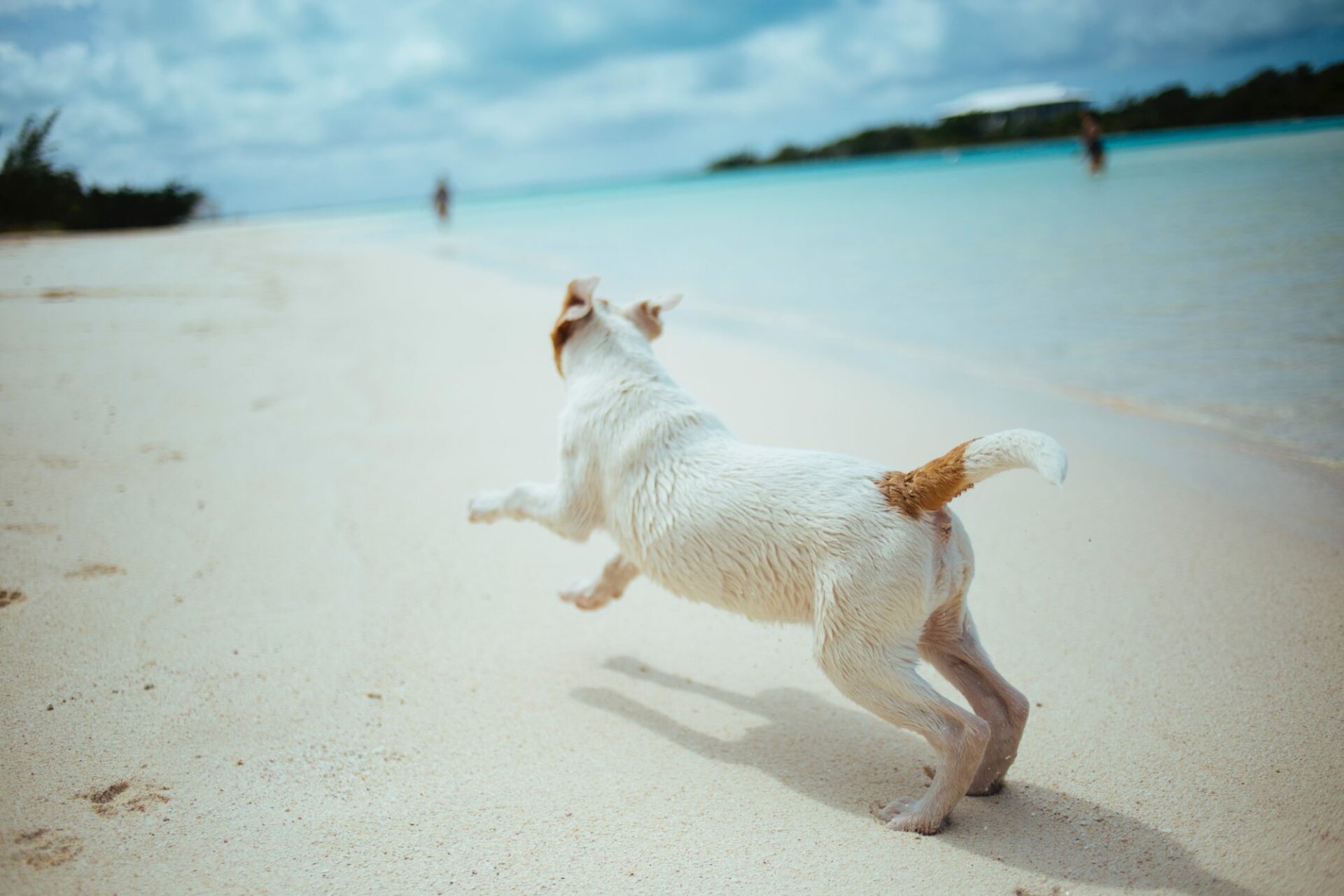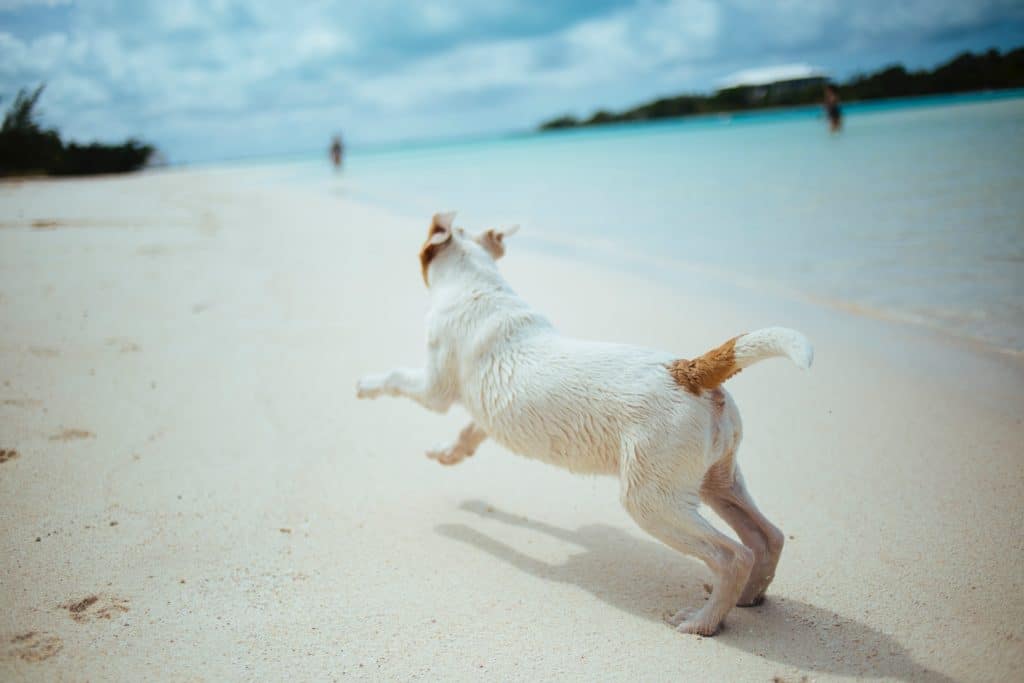 Finding a Place to Live
The cost of living in The Bahamas is, on average, higher than in the US or Canada. But the higher prices of many things you'll need may be offset by lack of income or capital gains taxes.
Before you can find a place to live, you'll need to consider the size and style of home you're looking for, and how close you want to be to a city center.
Nassau is where most Bahamians make their homes and offers residents easy access to financial centers, shopping and quality schools.
Grand Bahama is the second-largest island in The Bahamas and boasts several smaller cities.
The Exumas and the Abacos are smaller islands with fewer amenities, but daily flights to the capital are available.
Buying a Home
Real estate in The Bahamas ranges from city-center apartments and condos, to single-family homes, to sprawling villas and beachfront estates. If your plan for moving to The Bahamas from Canada or the US includes purchasing a home, you'll have plenty of options to choose from.
A few tips to keep in mind when buying a house in The Bahamas:
It's wise to work with a licensed real estate agent and a local attorney to protect yourself against future issues with your property's title.
Listing prices in The Bahamas typically include all of the fees the seller is obligated to pay (the sales agent's fee, their legal fees, and their share of taxes on the sale).
While the Bahamian government levies relatively few taxes on its residents, you will be obligated to pay property tax annually.
All renovations or property upgrades require approval from the local authorities, and you will need to work with a local architect to secure that approval.
Renting a Home
The Bahamas is a popular destination both among tourists and expats who've made the islands their new home. There is no shortage of rental properties available to suit a wide range of tastes and budgets.
Things you should keep in mind when looking for a rental property in The Bahamas:
Bahamian landlords offer two kinds of lease:

Gross: The landlord is obligated to pay all expenses associated with the property
Net: Rent is only for the use of the space and utilities, property taxes and maintenance costs are your responsibility

Rental properties in The Bahamas are typically partially or fully furnished
The Bahamian legal system heavily favors landlords' rights over those of tenants
Traveling Within The Bahamas
Moving to the Bahamas means you're going to live among some of the most beautiful spots in the word, and you should be prepared to do some exploring!
Driving
Most of the islands in The Bahamas are very small, so a car is not a necessity. That said, for those who prefer to drive, it is an option. Most major automakers have dealerships in The Bahamas.
Traffic drives on the left-hand side of the road in The Bahamas, but left-hand drive imported vehicles are still permitted. Urban roads are reasonably well maintained, but rural roads can be quite rough.
If you want to bring your own car when you move to The Bahamas, you can, but be prepared to pay. The government charges import duties of between 25% and 65% of the value of your vehicle, depending on the type of car.
Transit Alternatives
No car? No problem. There are a multitude of ways to get around the islands:
The Bahamas Ferries offer transport from all of The Bahamas' 30 populated islands to Nassau and back
There are 24 airports in The Bahamas, and you can choose from regular inter-island flights on the national airline or work with a private carrier
Nassau and Freeport (on Grand Bahama) have private minibus services to help travelers navigate the city
Taxi is the most common form of transportation on all the islands, and all drivers are licensed and offer fixed prices based on distance
Bike rentals are an economical and environmentally friendly way to get around, but be warned: the roads outside major cities are not always paved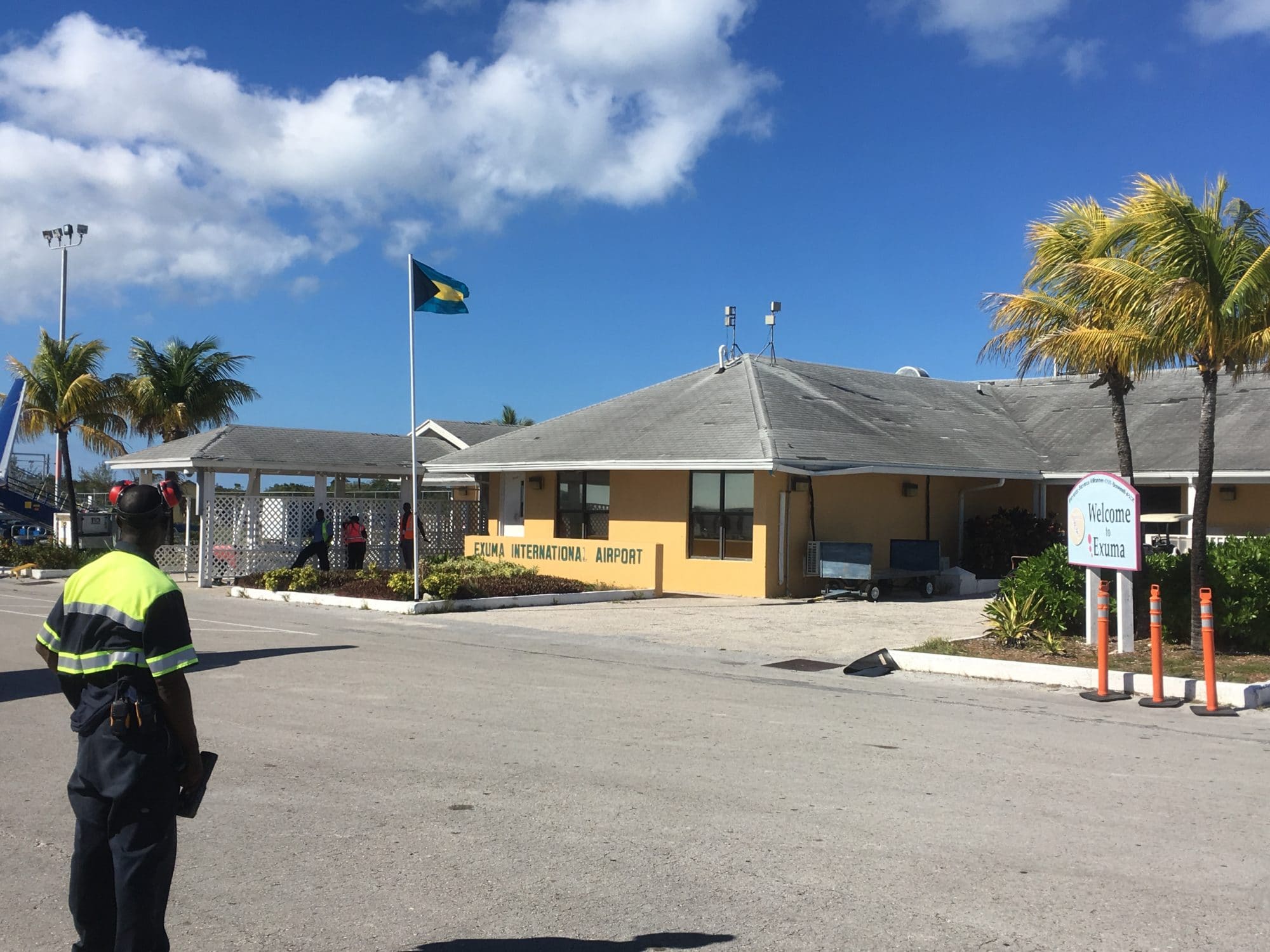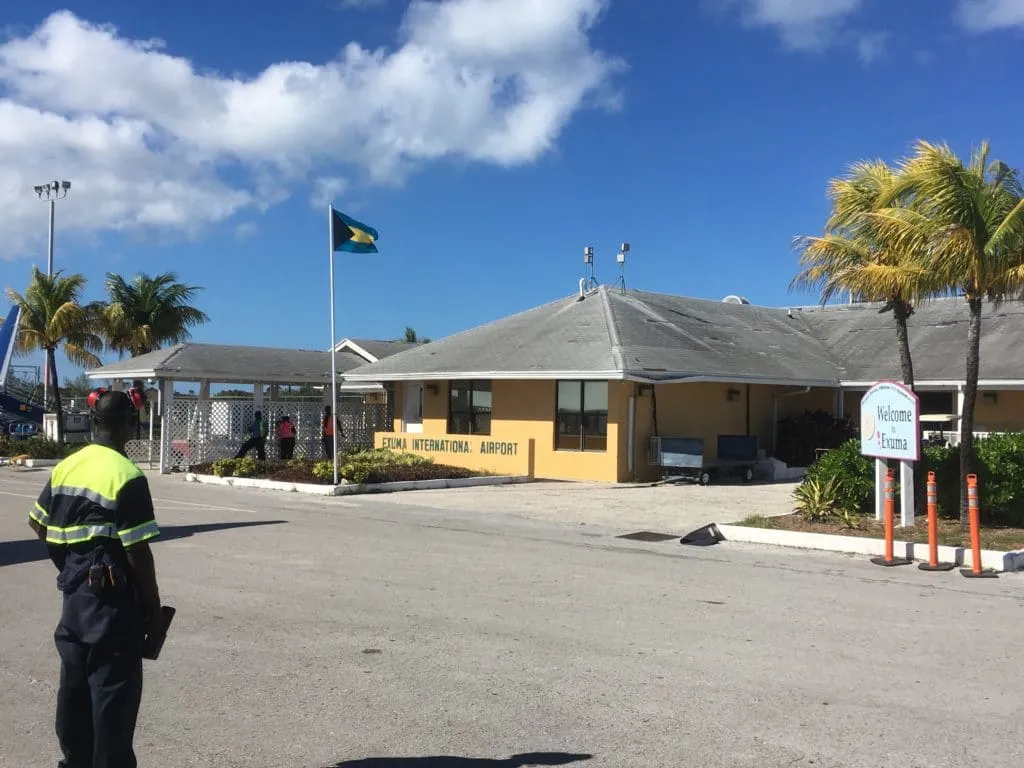 Taxes and Finance
The government in The Bahamas levies very few taxes on citizens and residents. There is no income tax, capital gains tax, corporate tax or estate tax. 
There is a mandatory payroll tax that supports the national health insurance system — much like Social Security in the US. Employees contribute 3.9% of their wages to the system, and employers contribute a further 5.9% on their behalf. Self-employed workers must pay the full 9.8%.
There is also a 12% value-added tax levied on many goods and services. Core grocery items are exempt from this tax.
The Bahamas' offshore banking industry is known around the world, but the Bahamian government has strict requirements for financial institutions that serve residents. There are eight commercial banks for residents on The Bahamas.
Healthcare and Education
It's always wise to investigate the state of healthcare and educational institutions before making a move, even if you don't anticipate needing the services of either. 
Medical Care and Prescriptions
The first thing to note when examining medical facilities in The Bahamas is that both public and private hospitals will expect upfront payment of your medical bills. Investing in private health insurance is a wise choice.
To obtain specialized medical care in The Bahamas, expect to pay around 30 to 40% less than in the US. Prescription costs on the islands are comparable to those in the US and Canada.
Medical care and facilities in Nassau are up-to-date and well-respected. As you move out to smaller islands, healthcare facilities will be harder to find, have shorter service hours and may be staffed by volunteers.
Public and Private Schools
If you're moving to The Bahamas with your children, you'll need to enroll them in school — all children between five and 16 are required to attend school. 
There are several options available:
Public
Private (usually faith-based)
International (the most popular choice for expats)
Private and international options are confined mainly to Nassau and Grand Bahama, so keep this in mind when determining where you'll live. Nearly all educational instruction (public or private) is offered in English.
Are You Moving to The Bahamas?
It's clear why The Bahamas is a popular place for many internet entrepreneurs and expats to live. Hopefully, this article has helped you feel better prepared for the transition.
Understanding work and residency requirements and what to expect when looking for a home, getting around, or seeking healthcare or school gives you an essential grounding for this next stage in your life.
If you're considering relocating to The Bahamas and still have questions, I'm happy to help. Don't hesitate to get in touch.