The property market in The Bahamas has been slowly inching upwards in recent years as the demand for luxury homes in particular increases. Whether you're looking for an extended holiday, a second home for regular getaways, or somewhere to live while taking advantage of a business opportunity, it's essential to do your research before you commit.
Securing a rental property in The Bahamas doesn't have to be challenging. The Bahamian government is relatively welcoming to foreign visitors and investors. And although renting a property does preclude you applying for a Home Owners card, it does offer the freedom to get acquainted with this tropical archipelago before committing to a specific area.
In this post, I'll review a few things you need to know about rentals in The Bahamas' real estate market, including the best locations, the types of properties available and what to expect when renting a home.
Where to Find Bahamas Houses to Rent
The rental market in The Bahamas includes both commercial and residential offerings — and the residential can range from a single-family home, a bare-bones condominium on the waterfront or a well-appointed luxury villa.
The market for Bahamas property rentals is very similar to that in many developed countries. Realtors and home-sharing sites alike offer a wide variety of options that vary based on price point, size and location.
Obviously, when choosing the best places to live in The Bahamas, you'll have to consider your reasons for being in the country and how you plan to spend your time. But the capital city of Nassau, the island of Grand Bahama and the more vacation-friendly Exuma region are all very popular choices — each for vastly different reasons.
Living in Nassau
The vast majority of Bahamians reside in the capital city of Nassau, which covers the entire island of New Providence. Nassau houses for rent offer residents quick access to financial centers, shopping, high-quality schools and, of course, the airport. Because Nassau is much more populous than the rest of the country, rentals there range from middle-income housing developments to luxury estates in elite neighborhoods.
Living on Grand Bahama
Grand Bahama is The Bahamas' second "inner island" and boasts both a thriving tourist industry that serves visiting cruise ships as well as homes of some of the world's wealthiest people. Look at properties for rent in Freeport if you want to embrace the atmosphere offered to visitors or Lucaya if you want to experience authentic local life.
Living in Exuma
In contrast, Exuma houses for rent are generally more expensive as the market targets wealthy vacationers who come to enjoy the world-class scuba diving and white sand beaches. Life in the Exuma region is starkly different than the hustle and bustle of living in the capital, but not so remote as to make the occasional visit to the city too challenging. There are daily flights from Exuma to Nassau.
How to Find Bahamas Real Estate Rentals
The Bahamas is becoming an increasingly popular destination for expats as more and more people flock to the country to enjoy the lifestyle and weather and take advantage of tax laws.
As such, there is no shortage of online listings — you won't have to work very hard to see that there are Bahamas houses to rent for every style and budget.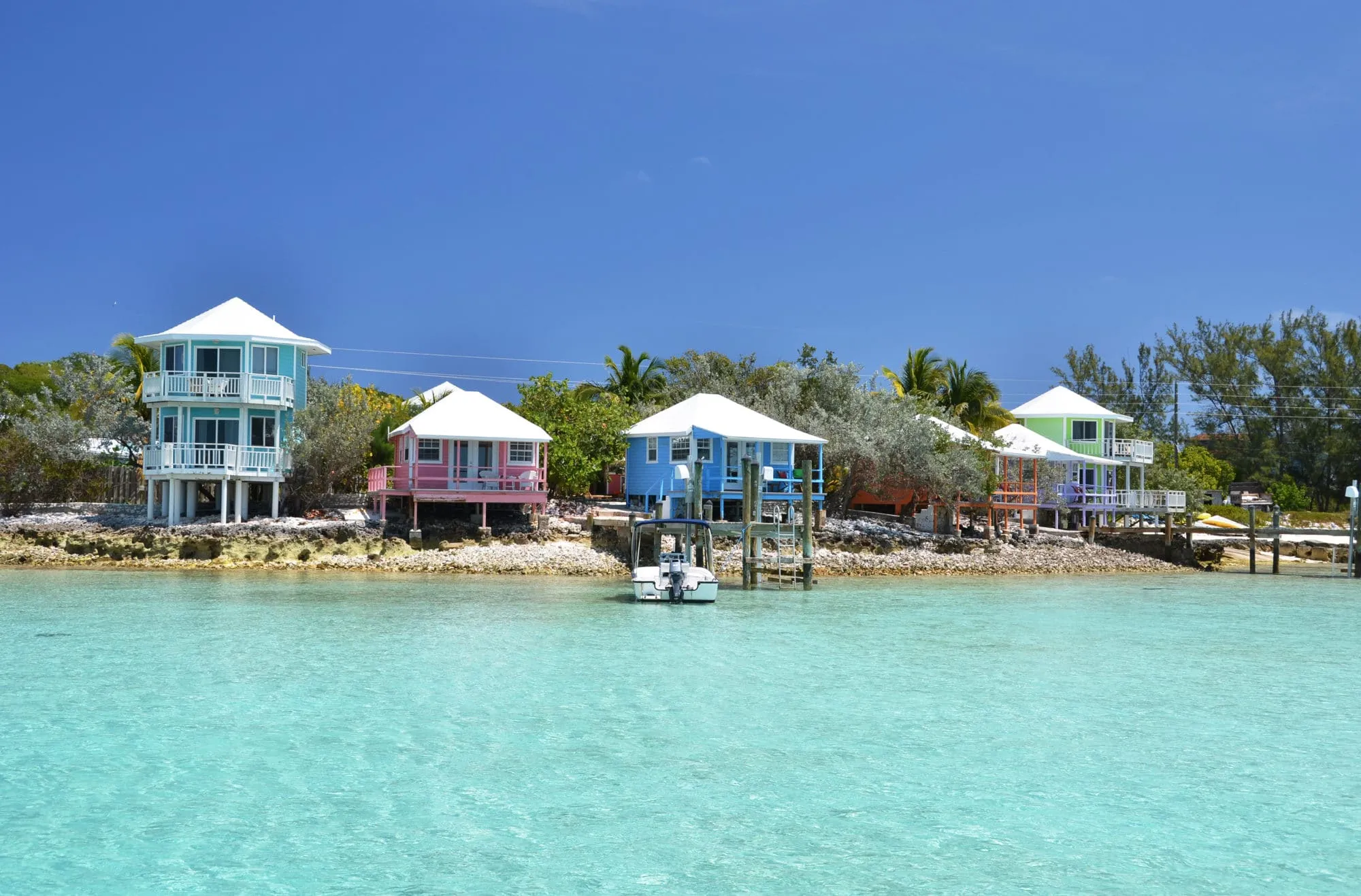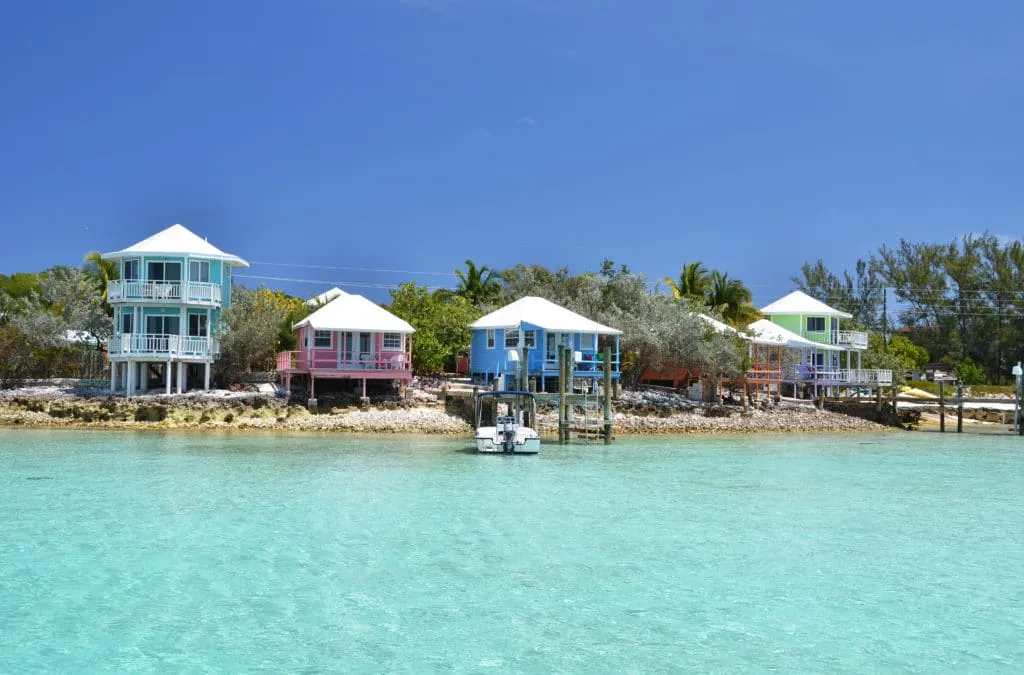 Rules Governing Bahamas Property Rentals
It's important to understand the local laws and customs when searching for Bahamas houses to rent. After all, what is reasonable and legal in your home country might not fly at all in another. Legislation governing property rentals in The Bahamas tends to favor landlords, so knowing your rights and what to expect is key.
Short-term stays (a week to a month) are generally considered holiday stays
Longer leases are regarded as residential housing and must comply with rental laws
For long-term leases, there are two different types of leasing agreement that you are likely to encounter when securing a rental home in The Bahamas:
Gross Lease: In this agreement, the landlord is responsible for all the expenses related to the property (taxes, insurance, maintenance and repairs, for example) provided the tenant pays the agreed-upon rent.
Net Lease: Under a net, or repairing, lease agreement, rent payments only cover the use of the property, and the tenant remains responsible for paying taxes, insurance and maintaining or repairing the property.
Keep in mind that month-to-month leases are extremely rare in The Bahamas. Expect to negotiate your rental agreement for a set period of time.
What to Expect When Renting in The Bahamas
The 'rental rules', whether official law or common practice, impact various aspects of renting in The Bahamas, so be sure to adjust your expectations accordingly.
Payments
Regardless of whether your lease is gross or not, most landlords in The Bahamas will require a one-month security deposit paid upfront. You will also need to pay the first and last months' rent in advance of moving into the property.
Furniture
Rental properties in The Bahamas are typically at least partially furnished. Keep this in mind when considering prices and be sure you inquire about furnishings when checking out Bahamas houses for rent— you don't want to end up with too much furniture (or not enough).
Taxes
There is no sales tax payable on rent in The Bahamas, but you should remember that any services you pay for that are associated with your Bahamas rental property may be subject to the country's value-added tax.
Pricing
You are free to negotiate rates for your Bahamas rental property to whatever extent the landlord is willing to bargain. The rules in governing pricing for Bahamas houses to rent apply only to properties worth less than BS$25,000 (the equivalent of US$25,000) — which are few and far between, and probably not what you're looking for.
Rights
As I said earlier, real estate law in The Bahamas tends to favor landlords. It is relatively easy for landlords to have tenants evicted once a lease agreement has expired. Suing a landlord for wrongful eviction can be challenging and time-consuming — ensure you have all agreements in writing to avoid any unexpected legal problems.
Permits
If you plan to stay in The Bahamas beyond the 90 days that a standard tourist visa allows, you will need to make sure you're legally able to remain in the country. You can apply for permanent or annual residency through the Department of Immigration. This process can take some time, so it's crucial to ensure you have a permit in place before signing a lease or rental agreement.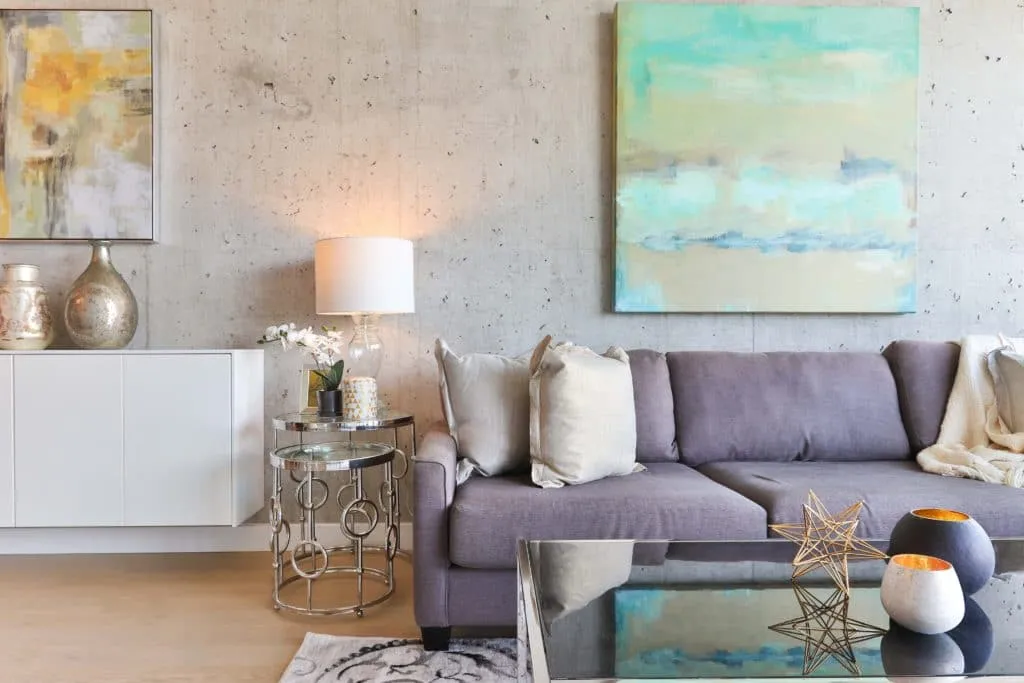 Average Costs of Bahamas Property for Rent
The price of rent for a Bahamas property varies widely, depending on a couple of factors:
Size of the property
Whether or not (and how well) the rental is furnished
Location of the property
If you're looking for a standard home or apartment, monthly rent for a small (480 square foot) furnished studio apartment in an average neighborhood averages around BS$896. A comparable unit in a more exclusive area jumps significantly to an average BS$1,236. Double the size of that apartment to 900 square feet and rates in exclusive areas climb to BS$2,784 per month. 
For those looking for something a little more luxurious, monthly rental rates for sprawling estates with manicured gardens and swimming pools can comfortably run BS$10,000 or more (in some cases, much more) in the right neighborhoods.
To put those numbers in context, experts estimate that rental rates in The Bahamas are, on average, 12% lower than those in the United States. Global Property Guide figures put rent in The Bahamas on the high end of average for the Caribbean, well below Bermuda and St. Marten but significantly higher than Puerto Rico, St. Lucia or Jamaica.
Ready to Look for Bahamas Houses for Rent?
Renting a home or apartment in The Bahamas is an excellent way to experience the country. Whether you want an extended break from your routine or are testing the waters before you commit to relocation, a Bahamas rental property gives you all of the freedom of living in the country without the costs and legal hassles of purchasing a home.
The rental market in The Bahamas has offerings to meet every need. Want a cozy apartment close to downtown Nassau so you can work and enjoy what the city has to offer? No problem. Want a luxurious retreat on a relatively isolated coast? You'll find that too. The only real difficulty you might have in finding Bahamas houses to rent is choosing just one option!
There is no shortage of online listings that provide a quick snapshot of what's out there in the Bahamian rental market. And if you're already in the country — or know someone who is — consider using the thriving Bahamas expat community as a resource.
Hopefully, the information I've provided here will be enough to give you a solid start on finding a rental home in The Bahamas that suits your needs. Don't let the warnings or costs put you off — the Bahamas rental market is relatively easy to navigate as long as you've done your homework.
If you still have questions about renting in The Bahamas, I'm always here to help. Get in touch with me today.