There are plenty of great reasons to consider buying a house in The Bahamas.
The islands enjoy better weather than most of the world. The people are friendly — just ask the thousands of expats who call The Bahamas home — and the lifestyle is relaxed. There are numerous tax advantages to Bahamian residency and buying property in The Bahamas can be the first step toward citizenship — and help you fast-track the application process.
Of course, buying real estate in The Bahamas is a major commitment. Although the Bahamian real estate market is considered relatively stable, prospective buyers should always exercise due diligence before any significant purchase (especially if that purchase is in a foreign country).
In this guide to buying Bahamas real estate, I'll take you through some of the most important considerations and provide some useful advice and resources to make your purchase straightforward and free of unexpected surprises.
Before You Buy Property in The Bahamas
A little bit of research can go a long way toward ensuring that buying a house in The Bahamas is a smooth, pain-free experience. Of course, it's always good to do your homework before a major purchase, but there are some things to consider in The Bahamas that might not come up in your home country. In this section, we'll look at a couple of factors to consider as you begin shopping.
Choosing a Neighborhood
The real estate market in The Bahamas spans everything from single-family homes in middle-income developments to sprawling villas on waterfront estates. Obviously, your budget and your reasons for being in the country will dictate which is most suitable for you.
Regardless of the area you choose, spend some time researching average sale and rental prices in that neighborhood. Financial statistics can quickly become outdated, but the value of nearby properties can be a good measure for if the amount a seller asks is reasonable.
Checking the Costs
Most property owners know that the list price of a house or condominium only represents a portion of the total cost. But if it's your first time buying a house in The Bahamas, there are some factors to consider that might be slightly different than in your home country:
Utility costs in The Bahamas are often significantly higher than in other countries. Be sure to confirm what things like water, heat and power will cost in your new home.
Insurance requirements vary in different parts of the world — as do the risks to your property. Standard homeowners insurance in The Bahamas covers fire, riots, hurricanes, earthquakes and malicious damage, among other things.
There are a number of different fees and permits associated with buying a home and establishing residency in The Bahamas. (I'll cover these in more detail in the "What to Expect" section.)
Understanding Weather Risks
Islands in the Caribbean face some weather hazards that may not be a consideration in your home country. Hurricanes are definitely something to keep in mind when buying in The Bahamas. That said, The Bahamas is a relatively wealthy country and has robust infrastructure in place to help it weather storms. Unless the property you're looking at is particularly old or close to the water, you shouldn't have too many problems.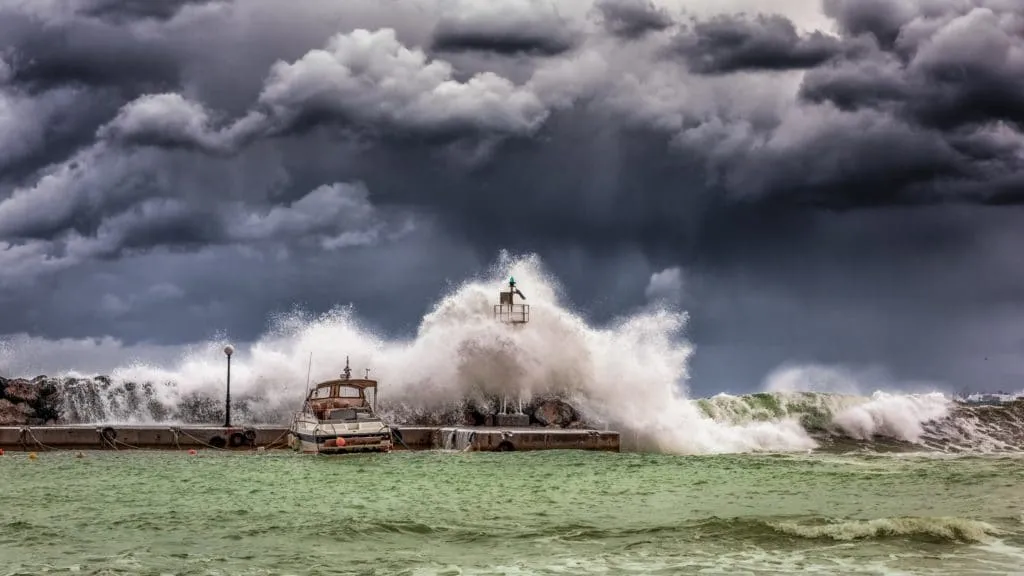 What to Expect When Buying a House in The Bahamas
Once you've researched locations and found a property (or properties) that suit your requirements, it's time to start the buying process. The Bahamian government welcomes foreign investment in real estate, so buying Bahamas real estate isn't overly challenging. 
It's still helpful to have an idea of how the process will go, what other parties involved in your purchase will expect of you and what you can expect from them in return.
Timeline
Regardless of where you are buying a house, it can be challenging to pin down a precise schedule. Negotiations between the seller and buyer can be quick and painless or stretch on for weeks. Once a price is agreed on, there can be any number of factors that can delay the process.
Still, for those who want a general idea of how long buying a house in The Bahamas will take, the average home purchase in the country takes around two months.
Fees and Permits
The International Persons Landholding Act of 1994 removed many of the restrictions previously placed on non-citizens buying homes in The Bahamas. There are, however, still some legal hoops to jump through when making your purchase.
Your real estate purchase must be registered with the Office of the Prime Minister if any of the following conditions apply:
You are purchasing property greater than two acres in area
You intend to rent out any or all of the property
You are purchasing property to develop commercially
This process includes submitting proof of ownership, payment of property tax and a fee.
If your purchase doesn't fall under any of these conditions, you must still register with the Foreign Investment Board.
You'll also need a permit to reside in The Bahamas if you plan to stay longer than 90 days. Conveniently, buying a house in The Bahamas automatically qualifies you to apply for a Home Owner's card, which entitles you to most of the rights of residents.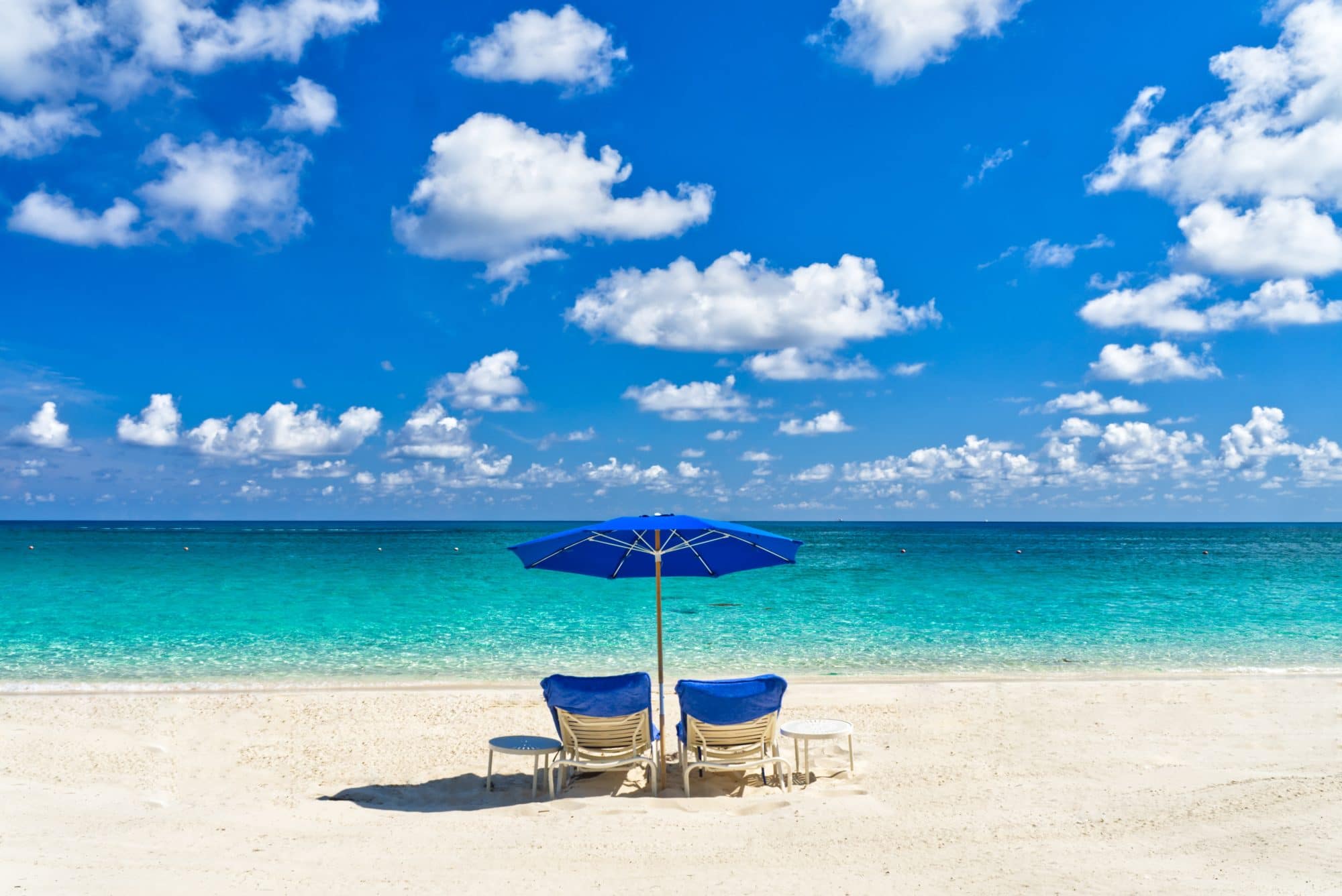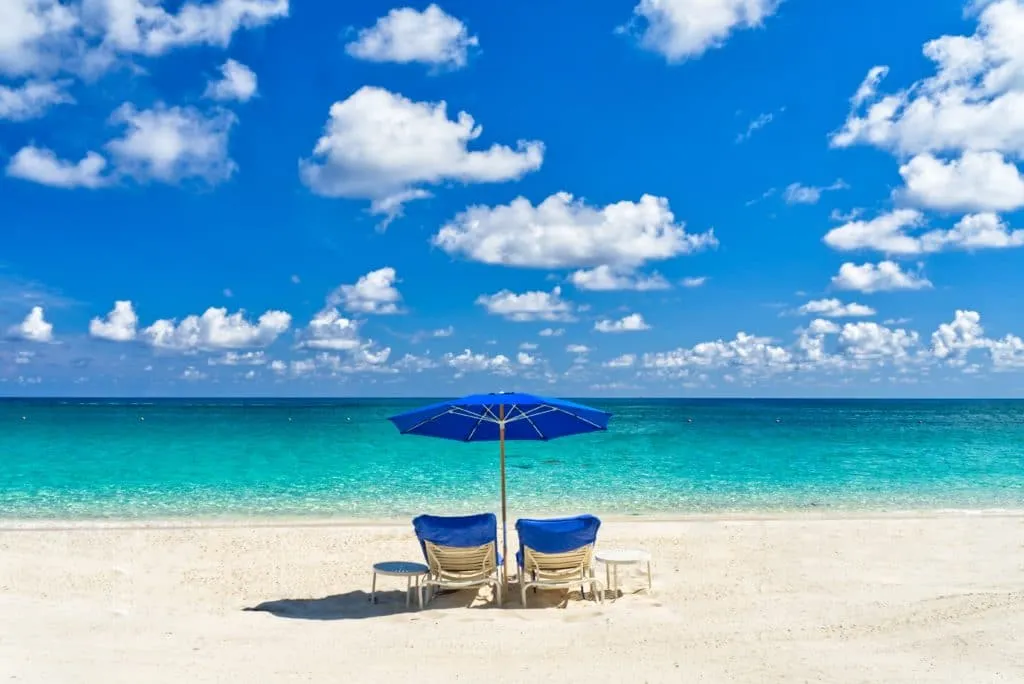 Costs and Financing
Luxury homes in The Bahamas typically start around BS$1 million (equivalent to US$1 million) and prices in this market range from around $750 to $2,000 per square foot (at the time of the publication of this post).
Of course, the price of the property isn't the only cost you should prepare yourself for — it's critical to keep in mind that you'll have to pay The Bahamas real estate tax and other fees. Custom in The Bahamas dictates that real estate prices are quoted to include payment of 50% of the government stamp tax and value-added tax, the real estate agent's fees and the seller's legal fees. As a buyer, you are responsible for:
50% of the government stamp tax (10% on properties over $100,000)
50% of the VAT (12%) on commissions and legal fees associated with the purchase
Your own legal fees
Financing from Bahamian financial institutions is available, but be prepared for a hefty down payment. Most banks in The Bahamas will require a down payment of around 40%, and financing to non-citizens will be given in US dollars at international rates.
Insurance
Title insurance, which is used in the US to protect buyers against financial loss from defects in title to real property, is not required — or even commonly used — in The Bahamas. Your attorney is responsible for confirming the validity of the property title and checking for any issues relating to it.
There are, however, some companies in the country that offer title insurance for buyers who really want it (or for those whose bank requires it before issuing a mortgage). Premiums average around 0.2% to 0.27% of the value.
Property Tax
Property valuations to determine tax obligations can be initiated by either the Bahamian Real Property Tax Unit or by a property owner. Property tax bills are sent out annually in October and payment is due by the end of the year. (Past-due payments will accrue additional interest charges.) Discounts are available for property owners who pay their bill in full, in advance (by the end of March).
To request a visit from a Bahamas property appraiser, you can make an application to the Real Property Tax Unit.
Rules Related to Buying Bahamas Real Estate
If you've never purchased real estate outside your home country before, you may have some questions about rules and laws that apply to buying a house in The Bahamas. In this section, I'll address some of the issues that I hear most frequently.
Are non-citizens allowed to buy real estate in The Bahamas? If so, are there special rules that apply?
We've already covered this a bit in previous sections, but yes — foreign nationals are welcome to purchase Bahamian real estate, with very few exceptions. (If you've previously been removed or deported from The Bahamas, you'll have to apply for permission to re-enter first.)
You will need to register your purchase (with the Office of the Prime Minister or the Foreign Investment Board, depending on how you plan to use the property). Check the "Fees and Permits" section above for more details.
Are Bahamian real estate agents licensed? What kind of fees do they charge?
Buyers in The Bahamas real estate market are strongly encouraged to enlist the services of a local real estate agent. All legal brokers and sales agents must obtain licensing from The Bahamas Real Estate Association (BREA), which is a part of the National Association of Realtors.
The BREA sets agent fees. Currently, the agent fee for developed property is 6%, and the fee for vacant land is 10%.
Do you need to work with a Bahamian attorney to purchase property?
Legally, you are not obligated to engage a local attorney to manage your Bahamian real estate purchase. That said, a local attorney will not only ensure that all documents related to your transaction are in order, but they will also provide an official opinion on the title of the property. This opinion can act as title insurance since your attorney's insurance will then cover any costs if a defect in the title comes to light later.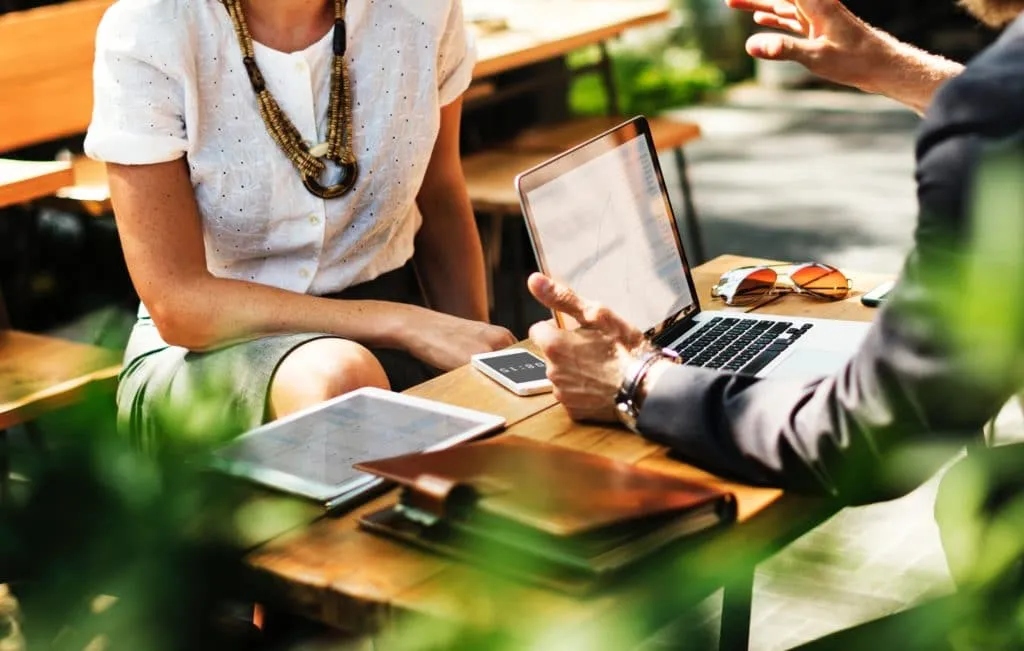 What You Can Do With Bahamas Real Estate
It may seem like I'm getting ahead of myself here. After all, if you're reading this article, you're likely still only considering buying a house in The Bahamas. Talking about what you're legally entitled to do with the property after you've purchased may seem premature. But it's something you should consider. After all, you don't want to buy Bahamas real estate with a plan in mind only to discover you are limited in how you can use it.
Renovating or Upgrading
Maybe you've found a house in a location that you love that needs some work. Perhaps you have plans to buy some less expensive property and customize until you've got your dream home. Have you considered the legal restrictions you may encounter?
All renovation projects must be approved before any work can begin. You can get permission for your renovation project from the Town Planning Board (for smaller renovations) or the Ministry of Works (for larger projects that require a building permit). It's advisable to work with a local engineer or architect to help facilitate this process.
Should you have a non-Bahamian professional in mind for your renovations, you will still need a local engineer or architect to sign off on your plans in order to secure permission from the authorities. Most Bahamian architects receive their training in North America or the United Kingdom, and all must be licensed by the local board.
Renting Out Your Home
Whether you're buying a house in The Bahamas as an investment property or just looking to make some extra cash when you're not using it, you are legally entitled to rent out a property in The Bahamas, provided you've registered the purchase with the Office of the Prime Minister.
Here are a few quick tips on the rental market in The Bahamas:
Leases may be either gross (landlord covers all expenses associated with the property) or net (tenant is responsible for taxes, maintenance, etc.)
Standard practice for renting in The Bahamas is to ask for first month, last month and a one-month security deposit up front
The majority of Bahamian rental properties are furnished; be prepared to adjust your price if yours is not
Landlords and tenants are free to negotiate rental rates as they see fit; laws that govern pricing only apply to properties worth less than BS$25,000
Legislation in The Bahamas tends to favor landlords' rights over those of tenants
The Bahamas does not charge any taxes on income from a rental property
Rent prices vary considerably across the country based on both location and property size and amenities, so research carefully
Property tax rates on rental property are higher in The Bahamas than rates for owner-occupied housing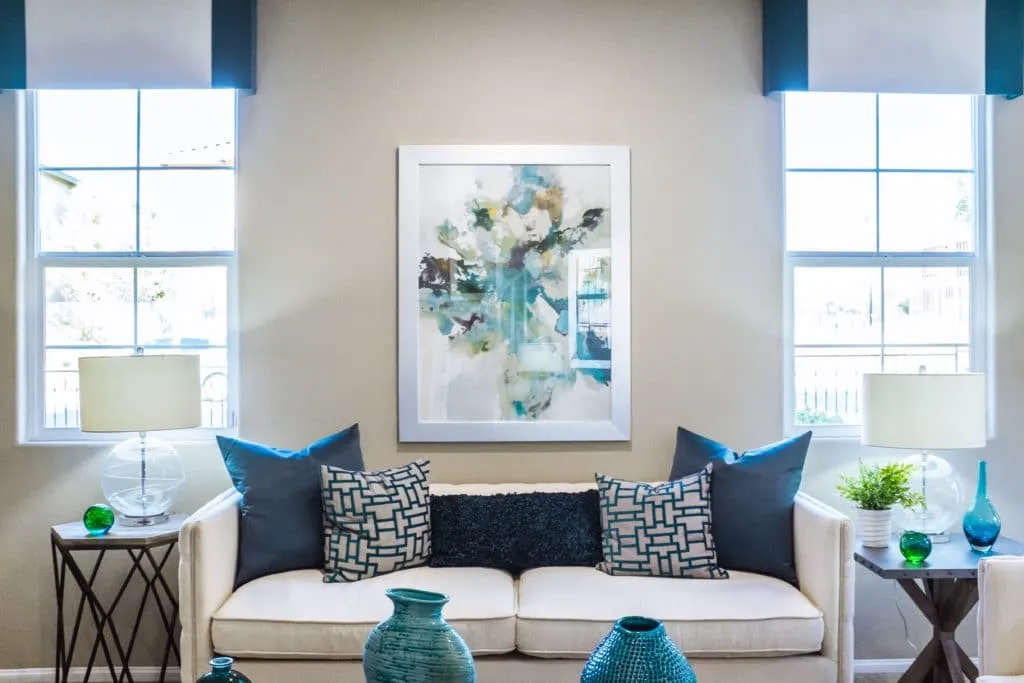 Selling
Of course, most of the information I covered in the sections on rules and expectations for buying Bahamas real estate will also apply if and when you decide to sell your Bahamian property. Selling real estate in the country obligates you to more fees than buying. You should be prepared to pay:
50% of the government stamp tax (10% on properties over $100,000)
50% of the VAT (12%) on commissions and legal fees associated with the purchase
Your own legal fees
All realtor's fees (between 6% and 10%)
The question that I hear most frequently when discussing the topic of selling real estate in The Bahamas is from property owners wondering about repatriating the proceeds of their sale.
To ensure you will be able to move proceeds from selling your Bahamian property back to your home country, ensure you register with the Exchange Control Department of the Central Bank when you buy the property.
Staying in The Bahamas
For many people, purchasing a home in The Bahamas is the first step on the road to citizenship. While The Bahamas does not, unlike some other countries, offer citizenship by investment, owning a home in the country can help you qualify for — and in some cases, speed up — the process of becoming a permanent resident or citizen.
Authorities in The Bahamas offer three residency permit options for non-citizens:
Permanent residency
Annual residency
A home owner's card
Buying a house in The Bahamas does automatically make your eligible to apply for a Home Owner's Card, which will facilitate easy travel into, out of and around the islands. But if your ultimate plan is to gain Bahamian citizenship, you'll need to take a few other steps. Once you've become a permanent resident, you'll have to:
Maintain your permanent resident status for at least ten years, including the year prior to applying for citizenship
Live in The Bahamas for at least six years prior to the year before the application
Ready to Get Started?
That's it! I've covered everything you need to know to be fully prepared to buy a house in The Bahamas, from the legal restrictions and requirements to understanding how the Bahamian real estate market works and what to expect from it.
Whether you're ready to start looking at island properties or already have your eye on your Bahamian dream home, I hope I've answered all the questions you have about what to expect when purchasing real estate in The Bahamas. If not, I'm always happy to answer any inquiries and help get you on your way to island living. Please feel free to contact me anytime.