The Bahamas is well-known around the world as an attractive location for foreign investors. Its stable economy, relative wealth and favorable tax laws make it a safe and relatively easy-to-enter market for those with money to invest.
But is the Bahamas real estate market as good as it sounds?
While investment funds in The Bahamas attract attention around the globe, the country's real estate market is sometimes overlooked. There is, however, definitely opportunity here — especially if you're interested in establishing a presence in the country.
Today I'll give you a brief overview of some of the current Bahamas real estate prices and trends, as well as looking at where some of the best opportunities in the country's real estate market lie.
Factors Driving Real Estate Prices in The Bahamas
Residential construction, sales and property prices are all on the rise in The Bahamas.
Although Bahamas property prices dropped significantly during the global financial crisis of 2008-2009 (as they did in other tax havens, like Andorra), the market has since stabilized and high-end properties, in particular, are increasing in value.
There are a number of factors that contribute to the Bahamian real estate market's current stability. Let's take a look…
Political Stability and Wealth
Despite having only achieved its independence in 1973, The Bahamas is the third-richest country in North America and has enjoyed political stability since 1729.
Investments in Tourism and Infrastructure
The government in The Bahamas welcomes foreign investors and visitors alike and has invested substantially in making the country more welcoming to both, placing a high priority on infrastructure development and tax incentives to keep foreign dollars rolling in.
New Communities
The population of The Bahamas is just under 400,000, most of whom live in the capital city of Nassau on the island of New Providence, leaving room for many new developments — and many opportunities to invest in The Bahamas' real estate market.
Proximity to Financial Services
The Bahamas' status as a major international financial hub means you'll have easy access to reliable financial institutions. The Bahamian government is also continually taking steps to accommodate investors and maintain the country's status as a destination for investors.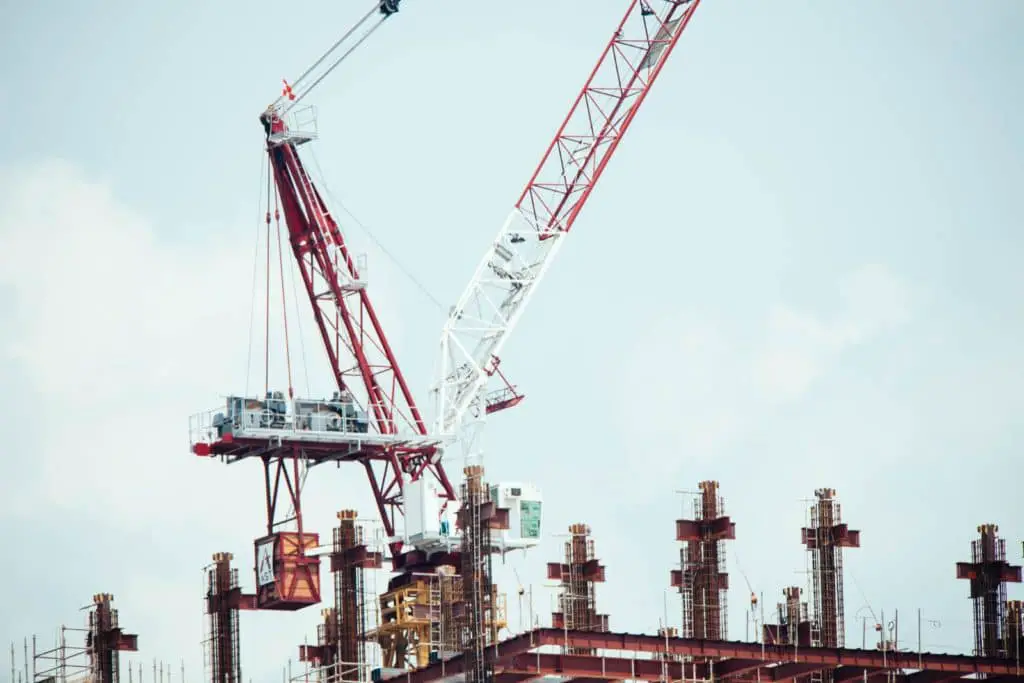 Average Prices and Trends
Like most countries, The Bahamas is home to people in a wide range of social classes, and pricing in the real estate market reflects that.
Areas that are primarily middle-class, made up of apartment buildings and single-family homes are dramatically less expensive than regions where luxury villas and beachfront estates dominate the market.
Real estate prices in The Bahamas are, on average, 37% higher than the Caribbean average — a statistic that reflects the country's popularity with luxury home buyers.
Over the entire country, home sales have increased 48% over the past five years, but the pace of the market varies widely in different regions.
COVID-19 Money Printing & Taxation in Other Countries
High net worth individuals are exiting their home countries in droves right now as they realize the implications of increasing welfare and stimulus handed out during the global pandemic.
It's inevitable that someone has to fund this, and most high income earners feel they are about to be the ones paying the bill.
Countries with low or no taxes are seeing increased demand from new residents worldwide, which understandable fuels growth in property prices in these countries. The Bahamas is no exception.
Bahamas Property Prices
By square footage:
General market: $300 to $500 per square foot
Luxury market: $750 to $2,500 per square foot
Apartments in Nassau city center: $125 per square foot
Apartments outside the city center: $90 per square foot
Listing prices in Nassau
The capital city and most populated region:
Average home price: $721,340
Highest list price: $12,900,000
Lowest list price: $108,000
Listing prices on Grand Bahama
The second-largest island:
Average home price: $272,420
Highest list price: $3,900,000
Lowest list price: $38,500
Listing prices in Eleuthera
One of the outer islands, less densely populated:
Average home price: $992,788
Highest list price: $18,000,000
Lowest list price: $12,725
Keep in mind this data is aggregated from a number of sources and only provides a snapshot of the Bahamas real estate market based on recent sales.
Bahamas real estate has been gradually increasing in price for several years now, and new developments and market demand can cause price fluctuations.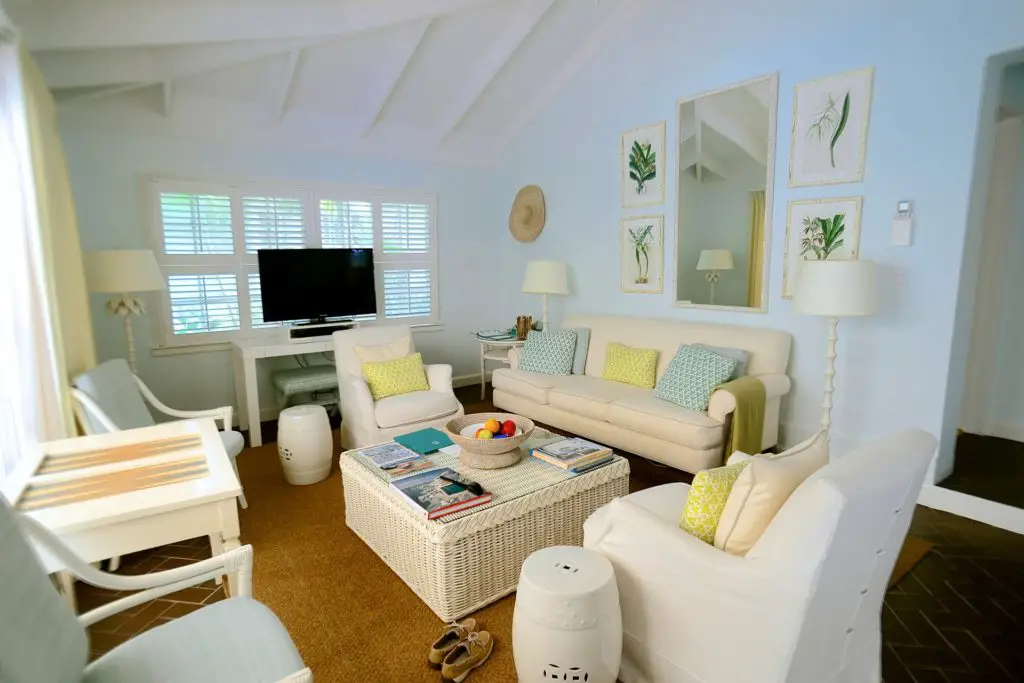 The Economic Health of The Bahamas
According to the 2019 Index of Economic Freedom, The Bahamian economy is the 76th freest in the world. It ranks 15th out of the 32 countries in South and Central America and the Caribbean.
The Bahamian dollar is on par with the US dollar. The country's economic growth relies heavily on the tourism and offshore financial sectors, which are closely tied to economic growth in the US, as Americans account for 80% of visitors to The Bahamas.
The country's GDP increased by 1.6% from 2017 to 2018, and experts predict the GDP growth rate will reach 2.6% this year and 2.7% by 2020. The Bahamas GDP has grown an average of 1.6% annually since 1990, with a peak of 7.9% growth in 1997 and a nadir of -4.2% in 2009.
Approximately half of the population works in the thriving Bahamian tourism industry. Unemployment in the country is around ten percent.
What does this mean for you as a property buyer? Growth among the property market is steady and is tied to the US. Generally, if the US economy is doing well, the same goes for The Bahamas.
Do keep in mind however, that with an ageing population in the US, many are looking to retire to nearby countries for a "sea change". In addition to this, as governments around the world push their citizens to pay ever increasing income taxes, "high net worth immigration" continues to grow.
Combined, this means The Bahamas's property prices should remain resilient in the event of a recession in the US.
Where Is Best to Invest?
Choosing the right location is a critical step in your journey to entering the Bahamas real estate market. Of course, where you choose to buy will likely be dictated by the type of property you're looking for.
Commercial real estate opportunities in The Bahamas exist mostly on the country's two larger islands: New Providence and Grand Bahama
Property with good potential for appreciation includes privately owned islands, which have seen an average price increase of 100% per year for the last two decades.
Affordable housing exists throughout the country, despite some of the high averages, meaning that buying a home in The Bahamas is still a reasonable prospect.
Rental property opportunities in the Bahamian real estate market range from modest dwellings in the capital city to luxury villas on more remote islands.
Step into the Bahamas Real Estate Market
Now that we've reviewed the trends and prices in today's Bahamian real estate market, you should be ready to get started.
Of course, all statistics, laws and figures in this post are current at the date of publication — you should always double-check for changes before committing to a purchase.
Whether you're looking for a private retreat on a deserted beach or land for commercial development in the heart of Nassau's financial hub, I hope this guide has given you the insights you need to step into the Bahamas real estate market.
Where you choose to buy and live is a very personal decision, but if you are interested specific areas, take a read of our guide to "The Best Places to Live in The Bahamas".
If you still have questions that I haven't answered here, please don't hesitate to contact me. I'm always happy to provide more information.