There are a lot of benefits to living in The Bahamas — and even more to becoming a citizen.
Gaining Bahamian citizenship eliminates the need to worry about residency rules and requirements, time limits on how long you can stay, or your ability to work in the country. And of course, gives you the right to participate in the national democratic process by voting.
Authorities in the country maintain some strict rules about foreign nationals operating businesses, and obtaining citizenship is a necessary step for anyone planning to open specific types of business (retail, restaurants, beauty salons, or import/export, among others).
It can be challenging to become a citizen of The Bahamas. But if you've got adequate resources, acquiring Bahamas citizenship by investment might be something you're considering. In this post, I'll talk about the options available for those looking for an alternative route to Bahamian citizenship, and the benefits to those options.
How to Obtain Bahamian Citizenship
Gaining citizenship in The Bahamas is relatively straightforward — assuming you have Bahamian family or are prepared to settle in for a decade before applying. Foreign nationals can apply to become Bahamian citizens if they are:
Married to a Bahamian citizen (wives can apply for citizenship, husbands of Bahamian citizens can apply for naturalized citizenship)
Born in The Bahamas after the country's independence in 1973 to non-citizen parents
The child of a Bahamian parent (by birth or adoption)
A legal permanent resident of The Bahamas who has fulfilled set residency requirements
Unfortunately, while some countries do offer a shortcut to citizenship for wealthy investors, there is no way to acquire Bahamas citizenship by investment. Don't fret, though. There are still some attractive alternatives available to you if you have the capital to invest in Bahamian property.
Permits for Living in the Bahamas
The various Bahamas residence permits provide several legal options for non-citizens who wish to live in the country for any extended length of time.
Annual Residency
You can apply for this status each year, provided you are living in The Bahamas. Home ownership is not mandatory (meaning you can apply even if you rent or lease.)
A Homeowner's Card
This annual permit is available to anyone who owns a home in The Bahamas and facilitates easy travel into and within the country for you and your immediate family.
Permanent Residence Permit
This permit most closely resembles Bahamas citizenship by investment and allows you nearly all the rights enjoyed by citizens.
An Alternative to Bahamas Citizenship by Investment
While authorities in The Bahamas do not offer the option to gain Bahamas citizenship by investment, if you own property in the country that exceeds a specific value threshold, you can apply for permanent residency.
The Benefits of Permanent Residency
Permanent residents in The Bahamas enjoy many of the same benefits as citizens. The only notable exception is the right to vote. These benefits include:
The Right to Live in The Bahamas
Non-citizens of The Bahamas can visit the country for up to 90 days without special permits. If you plan to stay longer, permanent residency will eliminate the need for regular permit renewal.
The Right to Purchase Additional Property
Although the International Persons Landholding Act of 1993 permits non-citizens of The Bahamas to purchase land, the government does still place restrictions on foreign nationals who:
Buy more than two acres of property
Intend to rent out their property (all or in part)
Purchase property with the intent to develop it commercially
In addition, non-residents must register all property purchases with the Bahamian Foreign Investment Board and the Exchange Control and the Central Bank of The Bahamas.
Eligibility to Apply for Bahamian Citizenship
You will still need to fulfill residency requirements before you can apply for full citizenship, but obtaining permanent residency is the first step in the process if you don't have Bahamian family.
Permanent residents applying for citizenship must:
Maintain their residency status for at least ten years, including the year prior to applying for citizenship
Live in The Bahamas for at least six years prior to the year before the application
Taxation Benefits
The Bahamas does not have an income tax, capital gains tax, capital transfer tax or estate tax. Establishing permanent residency in the country may free you of tax obligations to other countries, but it doesn't free you from all tax rates whatsoever. There are federal taxes on employment earnings, a value-added tax — similar to sales tax — that is applied to most purchases, and property taxes you may be obligated to pay.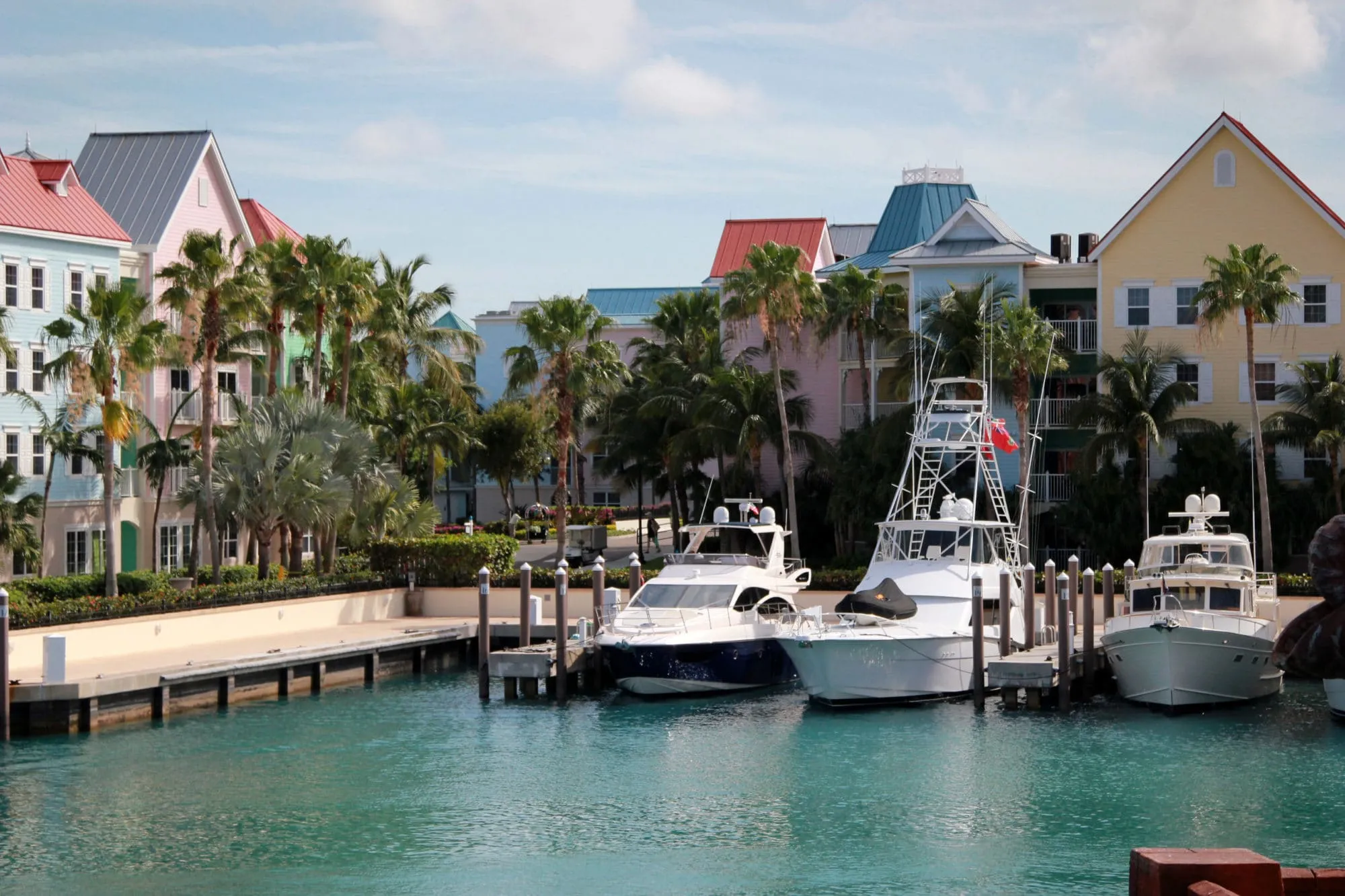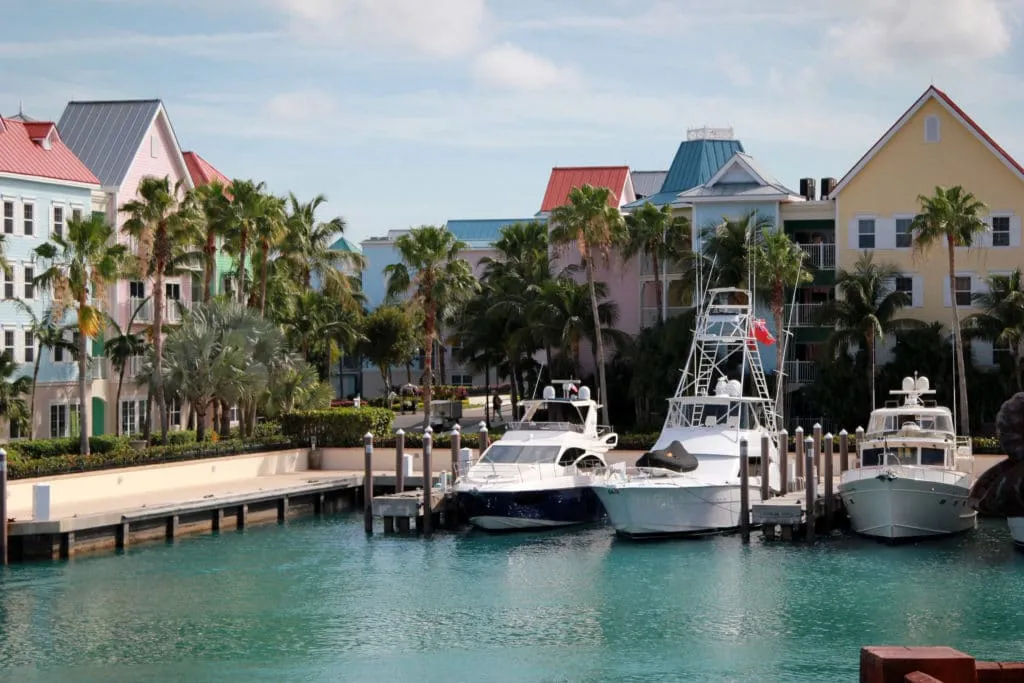 How to Acquire Bahamian Residency by Investment
Although gaining Bahamas citizenship by investment is not an option, the Bahamian government still looks kindly on individuals who are ready to spend money on property in the country — provided they are not going to take up Bahamian jobs.
The government stipulates that "financially independent individuals or investors who are legitimate owners of a residence in The Bahamas" are eligible to apply for permanent residency. It also notes that anyone ready to spend over BS$1.5 million (approximately $1.5 million in USD at the time this article was written) will be prioritized when officials consider applications.
The Steps Involved
Establishing permanent residency in The Bahamas by investment is a simple process.
Gather the appropriate supporting documents, which can include:

A copy of the bio-data page of your passport
Two passport-sized color photographs, less than six months old
A police background check, less than six months old
Your birth certificate, with a certified translation if your birth certificate is not in English
A medical certificate, less than one month old
Two character references, written by Bahamian citizens who have known you for at least five years
Financial statements that verify your economic worth

Submit your application to the Bahamian Department of Immigration, along with a $100.00 fee
The average application is processed in approximately three to four weeks, but, as noted above, if you're purchasing a higher-value property, you may be eligible for accelerated consideration from the Bahamian government.
Get Started on the Path to Permanent Residence
Despite the fact that you can't obtain Bahamas citizenship by investment, I think it's pretty clear that permanent residency offers an attractive alternative for those looking to make the move.
I've outlined many of the benefits here, as well as all the details you'll need to get the process started.
If you have any more questions about gaining permanent residency in The Bahamas, please don't hesitate to contact me.