The financial sector accounts for a significant portion of the Bahamian economy, making up a little more than a third of the country's business. And because of the country's reputation as an international financial hub, the banking sector attracts a significant amount of attention from foreign clients.
This isn't a bad thing. Financial institutions in The Bahamas are well-equipped to address your needs as a foreign citizen.
Whether you want to live, work or invest in The Bahamas or want to move your money outside of your home country, it's important to have a solid understanding of the ins and outs of The Bahamas' offshore banking system.
In this post, I'll provide you with a general overview of the country's banking system, what you need to get started using Bahamas offshore banking and some of the benefits that it may offer you.
How to Get Started Banking in The Bahamas
The bulk of The Bahamas' banking is classified as "offshore" banking. This refers to the fact that the banking activities are conducted by non-residents, often in currencies other than the Bahamian dollar, which is the official currency of the country.
Authorities in the country designate banks that exist solely to serve non-residents for exchange control purposes, and these banks must obtain permission from the Central Bank of The Bahamas if they wish to offer financial services to residents.
Opening a Bahamas private bank account is not significantly different than starting an account at your local bank at home, with a few small differences. You'll need to:
Be aware of tax implications. The Bahamas is widely viewed as a tax haven but has recently moved towards compliance with US and international tax systems.
Choose the type of bank that can meet your needs. Private banking in The Bahamas (or "offshore banking") doesn't require you to have a presence in the country, but if you plan to live in The Bahamas, you'll need a local account.
Locate and check out a few banks that seem suitable. Bahamian banks, international banks and private banks all have presences in the country and are all very willing to work with foreign account holders.
Gather and compare information. Find out if you can open an account remotely, if there are minimum deposit requirements, and what annual fees or interest rates you can expect.
Open your account. A Bahamas offshore bank account can be opened without ever visiting the country. You can work online, with a branch office if you've selected an international bank or with the bank directly if you've opted for Bahamas private banking.
Provide the necessary information and documentation. This will likely include:

Your legal name, date of birth and address
Citizenship
Occupation
Proof of good standing with your previous bank
The source of the funds you are depositing

Select a currency and make your initial deposit. (You can protect your account from currency fluctuations by specifying a different currency (for example, Swiss francs) for your funds to be kept in.)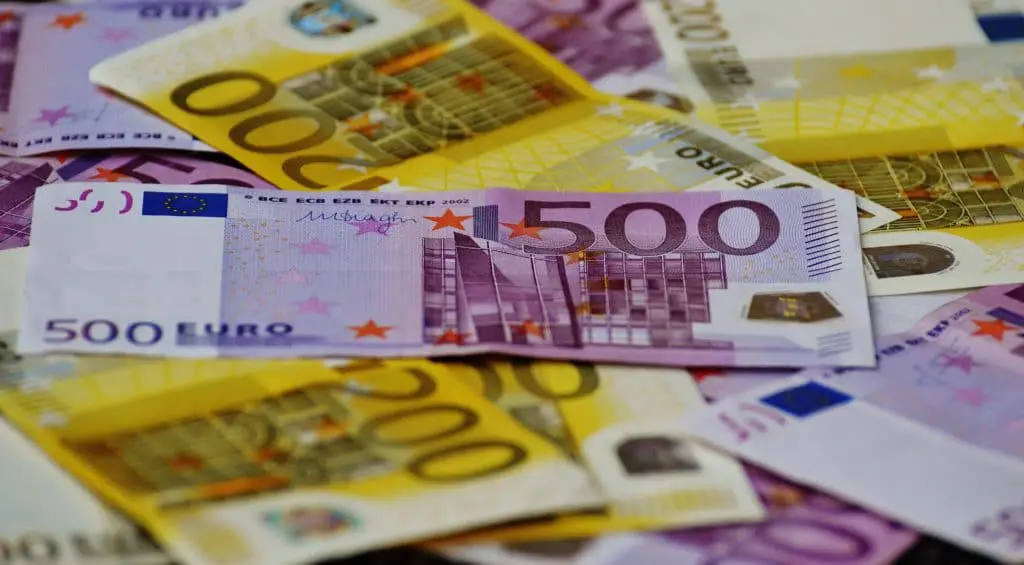 Bahamas Banking Laws
The Bahamas is generally considered to be a tax haven, due to its minimal taxation and legislation that is very welcoming to foreign investors.
These factors, combined with the country's political and economic stability, have helped build the Bahamas banking system into an international financial hub. There are over 250 banks and trust companies licensed by the Bahamian government to operate within the country.
But contrary to what many people believe of tax havens, Bahamas offshore banking is still subject to strict laws.
All foreign financial entities are operating in the country are regulated by the Central Bank of The Bahamas
Bahamian law protects bank clients' right to privacy
The country has also enacted strict laws that prohibit illegal financial activities like money laundering
Under pressure from international organizations about their status as a tax haven, Bahamian lawmakers passed a number of laws at the end of 2018 aimed at greater regulation of offshore banking in The Bahamas.
If you're counting on Bahamas banking secrecy to avoid paying taxes in your home country, keep these in mind.
The Multinational Entities Financial Reporting Act governs the reporting of profits and losses
The Commercial Entities Act requires financial entities to demonstrate "economic substance" in the country
The Removal of Preferential Exemptions Act eliminates preferential tax regimes that are only available to foreign nationals
The Beneficial Ownership Act requires that registered agencies identify beneficial owners to the government
Frequently Asked Questions
Let's take a look at some of the most commonly asked questions about The Bahamas offshore banking system.
Do banks in The Bahamas have online banking?
While many Bahamian residents living on the "Out Islands" (the smaller, more remote islands that make up much of the country) don't currently have online access to local banks, if you plan to do any offshore banking in The Bahamas, you will likely be able to conduct most, if not all, of your financial transactions online.
Are offshore banks in The Bahamas trustworthy?
The Bahamas itself is a very stable country with a financial services sector that began developing before the country had even achieved its independence. While you should obviously research any financial institution before conducting business with them, the size and establishment of The Bahamas offshore banking system make it a relatively safe place to put your money.
What are exchange and interest rates like?
The Bahamas Central Bank buys US dollars at US$1.00 = B$1.00 and sells at US$1.00 = B$1.0025. Cash transactions are treated at par. The Central Bank's interest rates range between four and 14 percent, but offshore institutions' rates may vary.
What are the benefits of Bahamas offshore banking?
There are a number of benefits to conducting your financial business through The Bahamas:
Greater privacy
Economic stability compared to some areas of the world
Ability to control/avoid currency fluctuations
Higher interest rates
Are there downsides to offshore banks in The Bahamas?
As with anything, there are some negatives associated with offshore banking. Most of these are not especially onerous, but they are still worth considering:
The physical distance between you and your money
Higher account fees than other banks
Required minimum account balances can be high
The social stigma associated with offshore banking
Summarizing The Bahamas Offshore Banking System
There are, as we've covered, both pros and cons to getting into offshore banking in The Bahamas. Whether or not the system is right for you will depend heavily on your personal requirements and comfort levels, but huge numbers of people around the world have entrusted their money to private banks in The Bahamas.
Now that you understand how to get started and what Bahamian laws require of you — and what protections they offer you — you're in a better place to make the decision about whether or not to open an offshore bank account.
Of course, you should always check for the latest updates in policy and legislation before taking action. As I've mentioned, The Bahamas is slowly bowing to international pressure to disclose at least some financial information to outside authorities.
If you still have questions about private banking in The Bahamas, I'm happy to help. Please don't hesitate to contact me with your questions.