The gorgeous Caribbean sun, crystal-clear waters, and the fact that it's so close to Florida, and yet, a world of its own, place The Bahamas among the top five travel destinations for Americans.
It doesn't matter if we're talking about honeymoons, partying with the gang, a summer family getaway, or a solo trip to lose yourself—the country has something for everyone.
However, before The Bahamas can wash away the dust of everyday life from your soul and you spend endless hours sunbathing and sipping daiquiris on the country's pristine sands, you're going to have to figure out the answer to one question—do you need a passport to go to The Bahamas?
Before you dream up your beautiful Caribbean vacation, get all your travel requirements in place so that no travel-document-related rude shocks cut short your vacation short.
Here's what you need to know about passport requirements in The Bahamas.
So, Do You Need a Passport?
Long story short, whether or not you require a passport to enter The Bahamas depends on what mode of travel you're using. For air travel, passports are mandatory, but for sea travel, a Western Hemisphere Travel Initiative-compliant document, such as a passport card or a passport book, is acceptable.
For a closed-loop Bahamas cruise (one that departs from the country and arrives in the country via the same port), there are identification options other than passports, so a passport isn't mandatory.
However, carrying your passport with you on your Bahamas trip is highly recommended. Keep reading to find out why.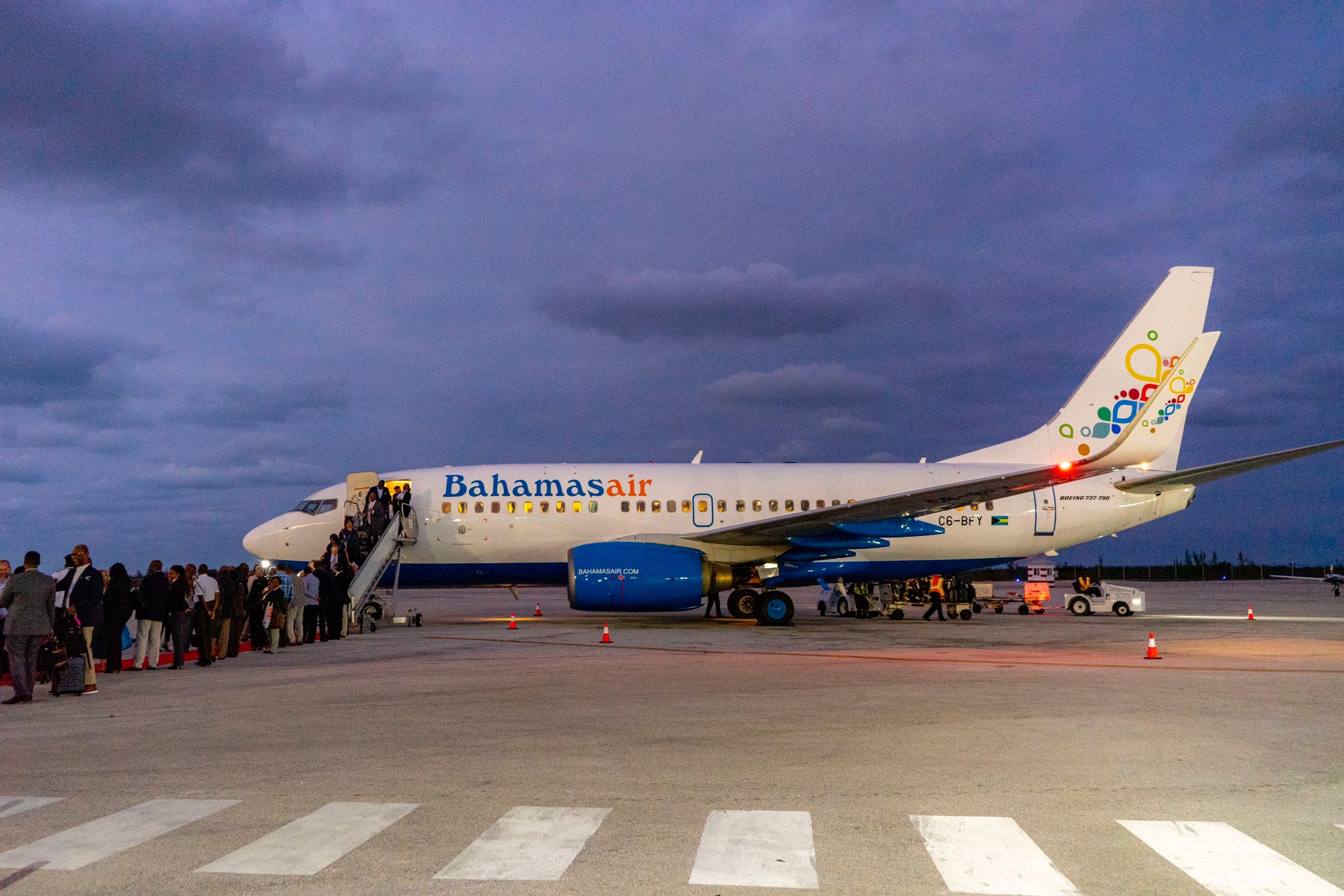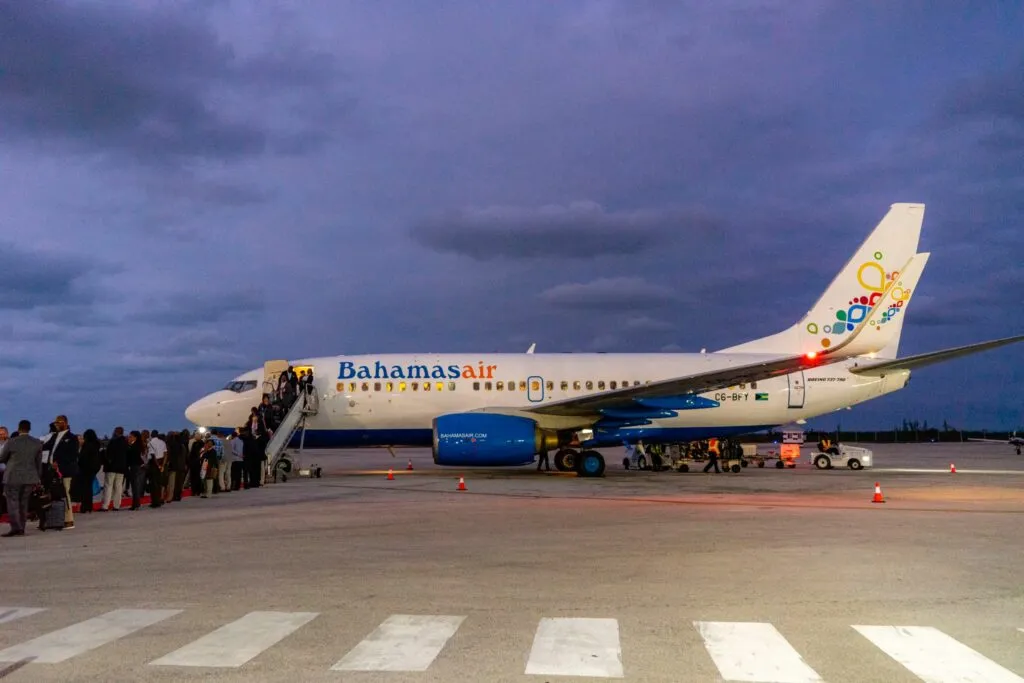 What Are the Passport Requirements for The Bahamas?
The Bahamas is a gorgeous destination—unsurprising, then, that over seven million tourists visited the island nation in 2022 alone.
It's not just the year-round summer temperatures, refreshing azure waters, pristine sands, and one of the friendliest local populations that draw tourists from the United States to the country—it's the relatively hassle-free travel process.
However, for first-time travelers to the country, the passport requirements set forth by the Bahamian government can be confusing since whether or not you need a passport and visa is defined by how you enter the country as well as how you plan to leave it.
Can you go to The Bahamas without a passport? Here's what you should know about passport requirements in The Bahamas for different methods of arrival.
Traveling by Air
If you're flying to The Bahamas, a valid passport book is mandatory for all travelers. You should also ensure that your passport has at least two blank pages to receive the necessary entry stamps and any other formalities. Some airlines may not allow you to board their flight without these.

The passport will also prove your country of citizenship when you arrive in The Bahamas.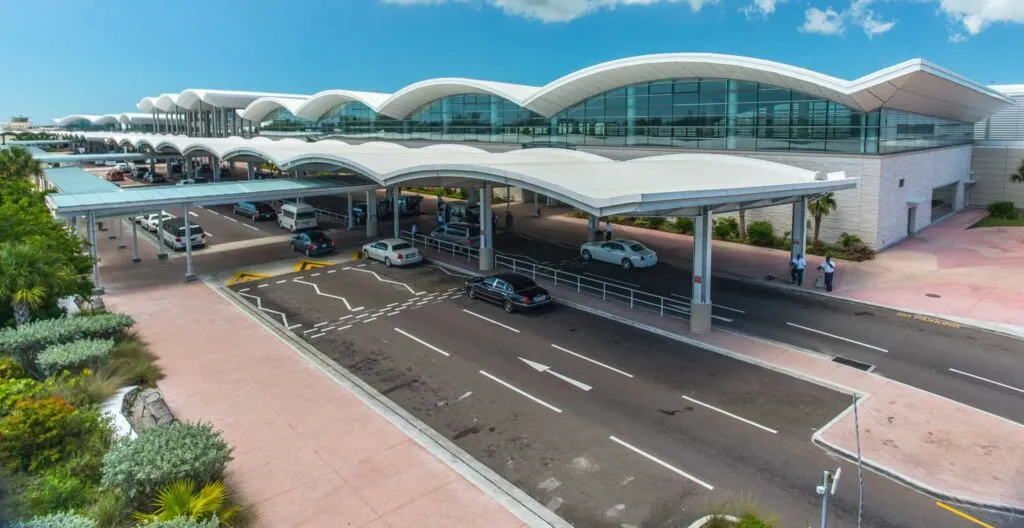 Traveling by Sea: Do You Need a Passport to Cruise to The Bahamas?
If you're sailing to The Bahamas on a cruise and entering via one of its ports, a passport isn't necessary.

Bahamian authorities accept alternative forms of WHTI-compliant identification, such as:
a passport card (as they're valid for road and sea travel),
an Enhanced Driver's License (EDL) with security features (also known as a Real ID),
a trusted traveler's card (such as Sentry, Fast, or Nexus),
a United States military ID with travel orders,
an Enhanced Tribal Card,
a United States Merchant Mariner document,
citizenship/naturalization certification supported by a government-issued photo ID, and
an American Indian Card or Native American Tribal photo ID.
However, note that if you're re-entering the United States by air, you will need your passport. Without a valid passport, you will only be able to re-enter the country by sea, as you arrived.

EDLs will gain you re-entry into the United States through sea and land border crossings in some Caribbean countries, Mexico, and Canada, but it won't gain you re-entry via air travel.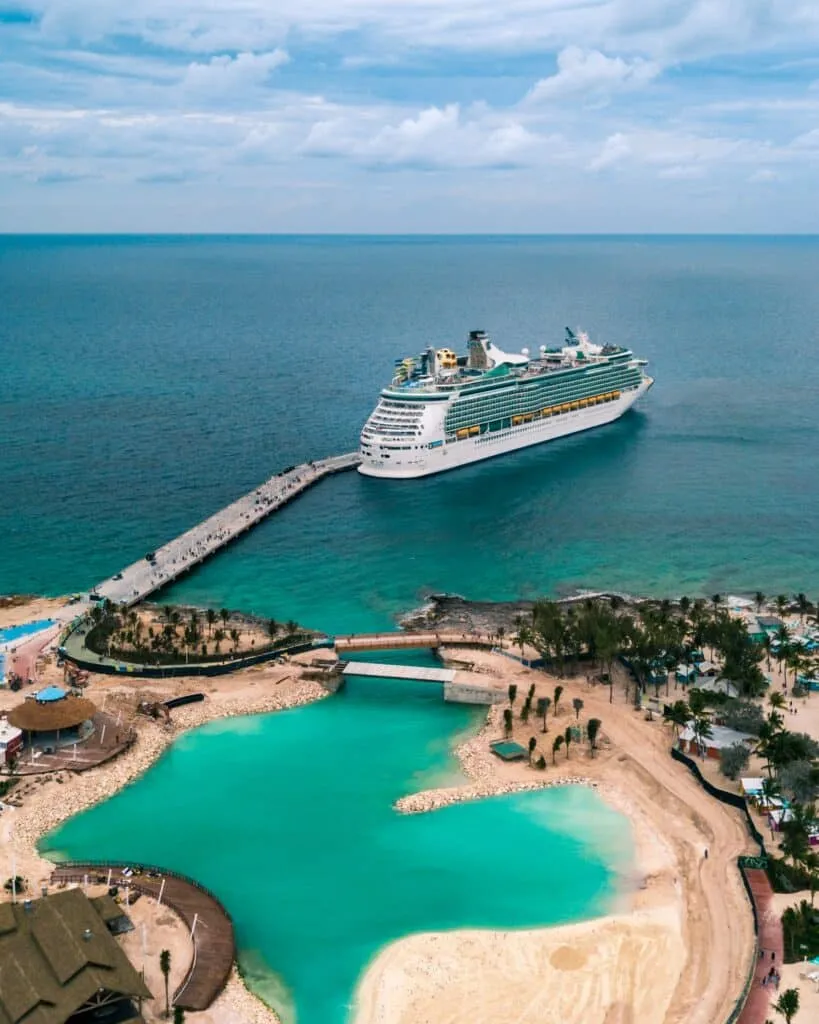 Who Doesn't Require a Passport to Enter The Bahamas?
The Bahamas exempts certain categories from its passport rules. These include:
Children below 16 Years: Children below 16 who are accompanied by their parents can present their naturalization certificate, birth certificate (government issued, raised, and sealed), or citizenship certificate if they are entering and exiting The Bahamas by sea.
Children below 19 Years: Children below 19 years of age can also present their birth certificate, certificate of citizenship, or naturalization certificate as proof of identity if they are traveling with a cultural, church, or school group.
It bears repeating that these exceptions are only for sea travel; passports are compulsory for all travelers if they're flying into the United States.
That said, the United States government recommends having a valid passport card or book even while traveling by sea. Passports serve as both proof of identity and proof of citizenship, so you don't need to carry any other document nor face the risk of it not being accepted.
In the next section, we discuss some more reasons why a valid passport, even if not compulsory, is the best travel document to have with you.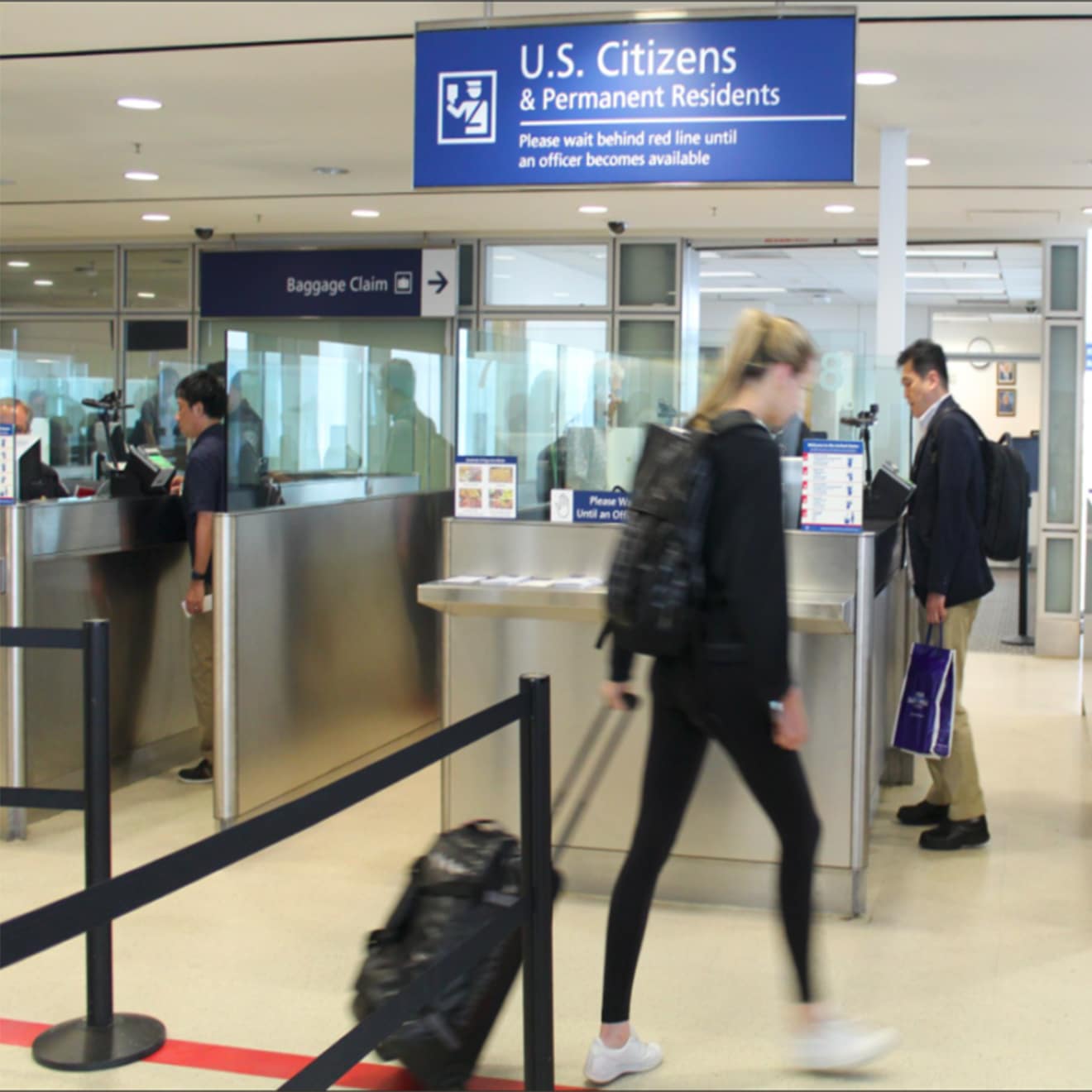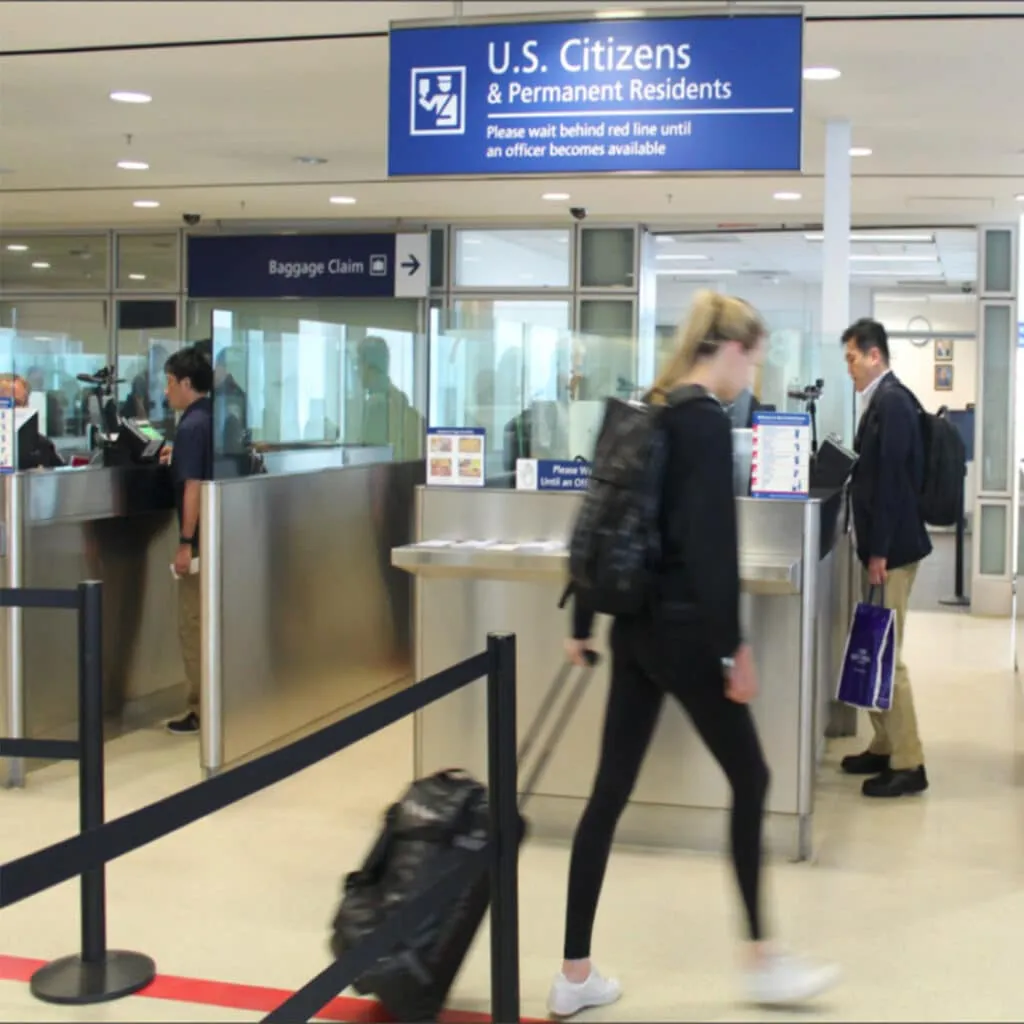 Why You Should Carry Your Passport to The Bahamas
As we've seen, The Bahamas, in certain cases, accepts documents other than passports. Many seasoned travelers and the United States Department of State alike will advise you to keep your WHTI-compliant documents close and your passport closer!
No other document comes in as handy as a passport should you face unforeseen circumstances in a foreign country.
Imagine that you're on this beautiful vacation in The Bahamas. You sailed in and plan to sail out again. However, an unfortunate incident back home, or even you or your fellow travelers suddenly falling severely sick, requires you to immediately leave the country and go back home.
A flight back home is the fastest, cheapest, and most easily accessible option in such a circumstance. However, no matter how grave the incident demanding your attention is, you won't be allowed to fly back into the United States without your passport on you. You'll just have to wait for the next cruise going your route—until then, you're stuck abroad.
Even if you do manage to get a boat back as soon as possible, it's possible (you wouldn't believe how often!) that you may miss it and need to fly to the next stop to board the liner. Again, the lack of a passport will mean that you can't board any island hoppers to catch up with your cruise.
This can also work the other way—in case you miss your boat in the United States and need to fly to the next port to embark, you'll need your passport.
Say you do board your boat and make it to United States soil in the first case mentioned above. Doesn't matter—without a passport, no one (citizens of any level included) is allowed to enter the country, so you're back to square one.
See how important a passport is?
As a rule of thumb, it's always a good idea to keep your passport with you when you cross your country's borders and go into foreign territory, even if it isn't mandatory for modes of travel other than flying.
In fact, many airlines don't allow American citizens without valid passports to fly to The Bahamas as a way to keep them from being stuck there and not being able to board a flight back home.
Having a passport is also recommended for the following reasons:
Entering foreign ports that your cruise travels through (we discuss this in detail a little later)
Involuntary disembarkation from the liner because of misconduct, medical emergencies, or other reasons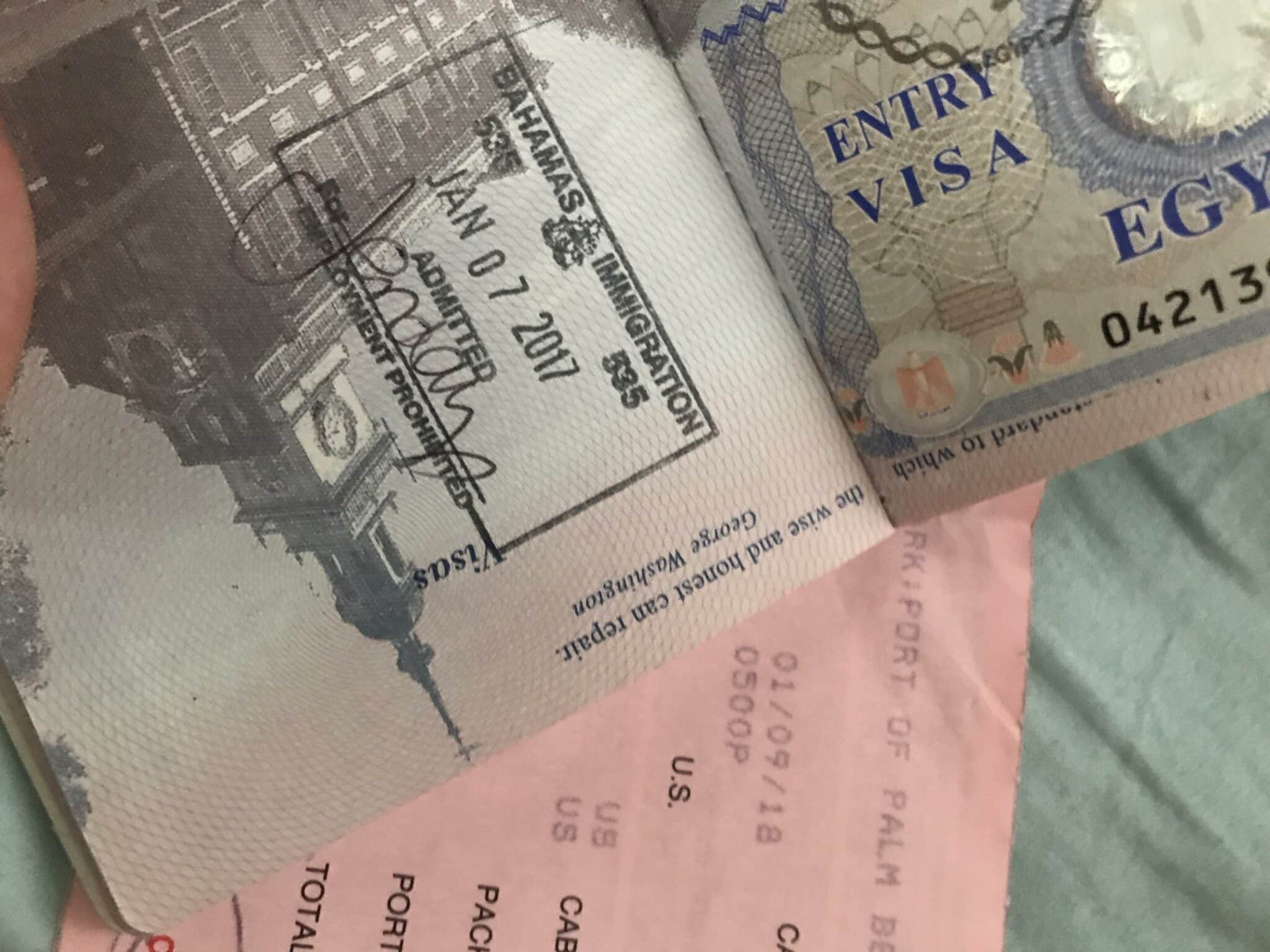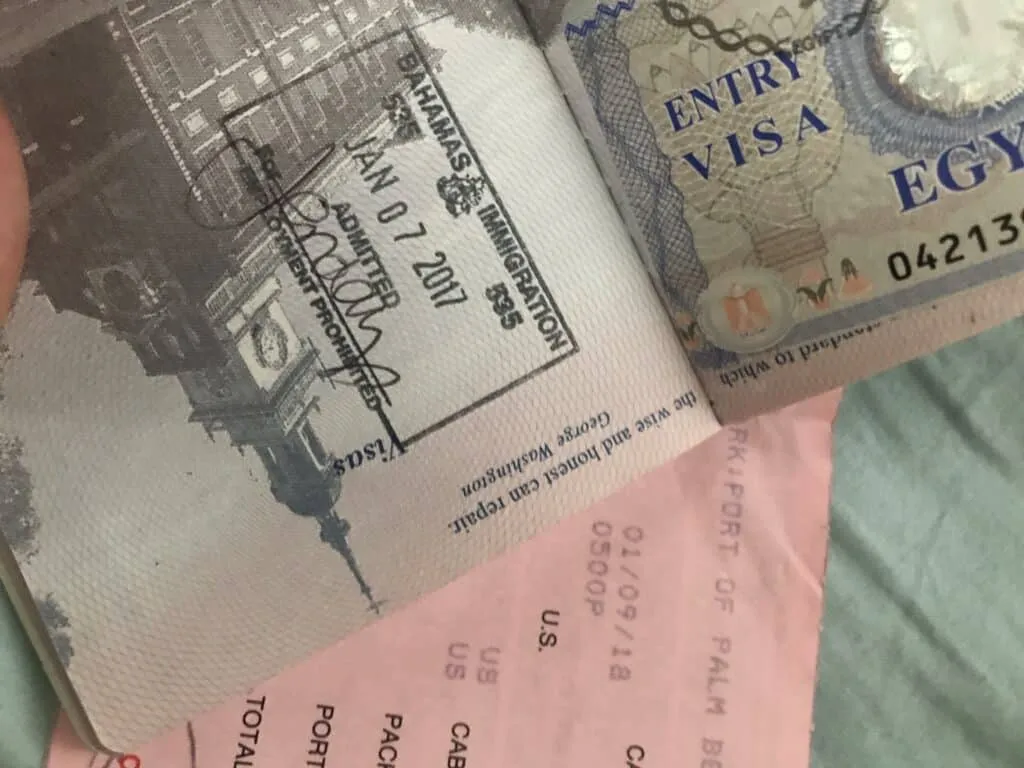 Are Any Other Documents Required for Travel to The Bahamas?
For travelers from the United States traveling to The Bahamas for tourism, travel within the country is exempt from visa requirements for eight weeks.
People traveling to the island nation for other purposes (such as work, business, or medical purposes) will have to present a visa and/or a work permit and supporting documents specified by the Bahamian government for each case.
The Bahamian government also requires travelers to present a valid return ticket, or at the very least, proof that they have funds sufficient to purchase a ticket back home. For travelers from certain countries, proof of onward travel may also be required by immigration authorities of The Bahamas.
For minors traveling alone (such as for a field trip or with a cultural group, etc.) or with just one parent to The Bahamas, an authorization letter from both parents or the other parent, respectively, may be required.
What Happens If You Don't Have a Passport?
If you're traveling by sea, not having a passport won't get you in trouble as long as you have other accepted documents and no emergency arises that requires you to fly back home.
The lack of a passport will leave you stuck in the country, as explained earlier.
Can You Get off a Cruise Ship in the Bahamas without a Passport?
Cruising is one of the best ways to get to The Bahamas—a perfect opportunity to pre-game before the big party! Since it's located just off Florida's coast, the island nation is also very easily accessible by sea.
But can you get off a cruise ship in The Bahamas without a passport?
As explained earlier, you don't need a passport to travel to The Bahamas by sea, whether this is on a private charter, party boat, fishing boat, or star cruise/liner. WHTI-compliant documents such as your passport card, passport book, EDL, Nexus card, and citizenship/naturalization certification supported by a government-issued photo ID are sufficient to prove your citizenship.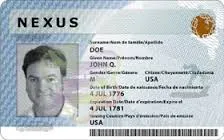 However, this only applies to something known as a closed-loop cruise. A closed-loop cruise starts and ends at the same point.
Therefore, for example, if you're sailing from Port Canaveral in Florida to Nassau's Prince George Wharf in The Bahamas, and again, depart from Prince George Wharf and re-enter the United States through Port Canaveral, your cruise is a closed-loop cruise.
Closed-loop cruises need to depart and arrive at the same port, but that doesn't mean that they can't make stops in countries along the way. You can enter these countries as long as you meet their visa requirements, and more importantly, their passport requirements.
Almost all countries require travelers from foreign lands to present their passports so that very well means that as other passengers enjoy mini-vacations in Belize and Honduras, you're stuck on the ship!
Therefore, to answer the question, you can get off in The Bahamas without a passport, but not in other ports along the way that require passports and visas.
Does the 6-Month Passport Rule Apply for The Bahamas?
Many countries allow travelers into the country only if they have a valid passport with at least two blank pages and a six-month validity. This rule is enforced so that travelers don't overstay their visits, whether they do so consciously or are left with no other option (for example, being stuck because the passport expires during the trip).
The Bahamas doesn't require travelers to adhere to the six-month validity rule. However, the passport must be valid when you enter the country and for the length of your stay, which, for citizens of the United States, means a maximum of eight months granted by the immigration officer (this can be lengthened with an official request to extend your stay submitted to the immigration office and visa approval for the same).
However, all major tour operators, cruise lines, and airlines recommend that guests that travel to The Bahamas, whether from the United States or other ports, have a validity of at least six months post the end of the trip.
This is also necessary if you plan to disembark at ports of call on the way to The Bahamas, as some countries, like Belize and Honduras, require a minimum validity of six months on travelers' passports.
What Are the Passport Requirements for Non-US Citizens?
So far, we've talked about passport requirements primarily for citizens of the United States. What about non-US citizens?
Even for non-US citizens who are flying to The Bahamas from the United States, passports are mandatory to enter the country and re-enter the United States (departing or returning to the United States from any international destination, by air, requires a passport).
Permanent residents recognized by law will also be required to present their valid green cards and passports at ports of call they visit—even if these ports don't require passports for United States citizens.
Other non-citizens will have to present other required specific documentation, along with their passports, for re-entry.
Exceptions may be made for re-entry to the United States for those traveling on the Visa Waiver Program.
Canadians require a passport to enter The Bahamas by air, with at least three months of validity left in the book beyond the expected departure date from Canada. Permanent Canadian residents must also present their Permanent Resident Card along with their valid passports.
If you're traveling to The Bahamas from other countries and returning to these countries (and not the United States), check what regulations pertain to your country.
Tips to Remember
Here are some helpful tips to keep in mind:
If a birth certificate is your document supporting proof of citizenship, it needs to be government issued (by the Vital Records Department of the state you were born in). Birth certificates issued by the hospital won't be accepted; nor will baptismal papers.
Make several copies of all your important documents so that you can use these, where necessary, and keep the original documents in a separate, safe place (such as your hotel room locker). If, by some chance, the original documents are stolen or lost, the copies will be extremely helpful.

Important documents to copy include your driver's license, tickets, passport, visa, and any other proof of citizenship and identity that you're carrying.
If you lose your documents and passport or lose them on your vacation, report it immediately to the local law enforcement authorities. After this, get in touch with the United States Department of State Lost or Stolen Passport Unit. You can contact them either through their website or via phone.
The Bottom Line
So, do you need a passport for The Bahamas? By now, you know that it all comes down to how you're entering the country. Flying in (and back to the United States) will require a passport, no exceptions, while sailing into the country's waters doesn't require a passport—WHTI-compliant documents will suffice.
However, carrying your passport with you is highly recommended, even if it isn't necessary. Your passport is a document that holds far more weightage than other proofs of identity and citizenship. Additionally, you never know when you might need it—it's especially handy to have in case of an emergency.
If you have any doubts or questions regarding passport and visa requirements, the official tourism site of The Bahamas and the Unites States government page for The Bahamas should be able to clear any confusion, as will an experienced, reputed travel agent.
Don't let your passport keep you from enjoying a beautiful vacation. Safe travels!